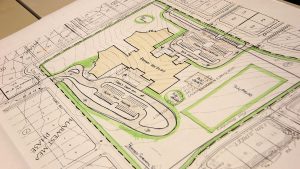 During the Northwest ISD Board of Trustees meeting this week, major decisions were made regarding several future schools to be built.
Northwest ISD chose a construction contractor, Joeris General Contractors, for the district's 19th elementary school, according to a district news release. Construction on the school, which will be located in the western side of the Harvest community, will begin in May, and it is expected to open in 2019.
The school will be the first to use Northwest ISD's new prototype elementary design, which will be used in the district's subsequent elementary schools. The exact location was not immediately available.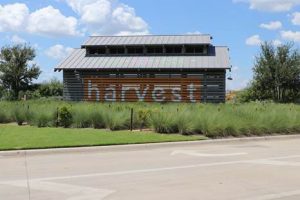 The school will be funded by a $399 million bond, which voters approved in May. More than 65 percent of the money will be used to address projected student growth over the next five years.
At the board meeting, trustees also approved the purchase of a 148-acre school site for $6.7 million in Northlake, located southwest of the intersection of Mulkey Lane and Cleveland Gibbs Road. It is a few miles south of Harvest and on the other side of Interstate 35W from the Canyon Falls community, and it will be adjacent to the south side of a future Hillwood development called Pecan Square.
This school site is anticipated to be used for a future high school, middle school and stadium complex, according to the district. No specific timeline currently exists for these schools to open, as school construction is influenced by enrollment growth in different areas of the district and whether voters approve bonds funding construction.
The new schools are needed because Northwest ISD is "one of the fastest growing districts in the state," said Emily Conklin, executive director of communications for the district. The number of students in the district currently — about 23,100 — is nearly double what it was 10 years ago, and it's expected to grow by more than 12,000 additional students in the next 10 years.