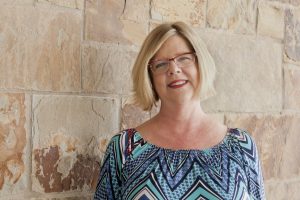 With so many people already age 65 and older and millions more from the Baby Boom generation on the way, having information on where they might live and be cared for in their Golden Years is vital.
Fortunately, A Place for Mom is the nation's largest assisted senior living referral service currently helping nearly 200,000 families through more than 20,000 providers. Its services are paid for by its participating communities, and therefore are offered at no-charge to families.
In southern Denton County and beyond, the first point of contact often is Kimberly Pardi, area community relations advisor and a long-time heath care resource consultant.
"I've always been an information center for seniors, because I've been working with seniors my entire career," she said.
Pardi– and the 25 advisors she works with– connect approximately 125 people daily with more than 400 area providers.
They first find out what services are needed, how much money is available for those services and when and where they are needed. They then tap into their extensive database to match the right providers with those clients.
"By calling me with A Place for Mom, they [the advisors] will get them all the information, which saves the family time," said Pardi. "They don't have to get on the internet and Google and look up everything. Within a few hours of calling with all of their information, we can have them touring a place."
Whether it's independent living, assisted living, residential care homes, Alzheimer's care, specialized memory care, skilled nursing, home care or any other daily living activities, A Place for Mom knows about them. It can even connect people with respite (short-stay) care needs during the busy upcoming holiday season.
Pardi also knows senior providers in the community, including healthcare experts, social workers, discharge planners, home health companies, hospice companies, senior centers, financial planners, attorneys and caregiver companies.
"We're not just a high-income referral source," Pardi said. "We will see what resources we can gather for you and what you can afford to move into. If there is someone out there that really doesn't have an income, we can furnish a list of income-based housing and Medicaid."
Pardi and the advisors also can research additional income sources such as Veterans' benefits to allow clients better options.
For more information, contact Pardi at 972-841-1554, or [email protected]