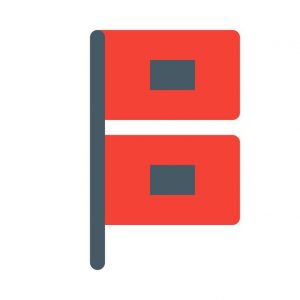 For the past few months I have extolled the numerous virtues of our trip to the British Virgin Islands.  And all the rest and relaxation made me feel like a noodle in warm water…I don't mean slimy and limp but rather relaxed, at ease, calm and loose.  But nothing lasts forever so when the trip was over it was time to face the real world again.
I started to write this piece about the hardships that I was confronted with when I got home.  Shortly thereafter, Hurricane Harvey hit Houston and I gained a whole new perspective of the word "hardship."  We were having our swimming pool replastered so first it had to be drained.  Like most pools it took a couple of days to disperse the 21,000 gallons of water and then some sanding took place.  My mind's eye flashed on scenes I'd seen on TV of the millions of gallons of water that swept ashore in south Texas.  I could almost feel the devastation that would take more than just a meager amount of sanding…it would take an unconceivable amount of work to even begin to repair the foundation of what was left of a house, a home, a family.
Sweeping down the new plaster in the pool put one of the worker bees to task for about three weeks.  In my wildest dreams I couldn't imagine how many people and how many brooms would be required to put a dent in the rubble left by the receding waters of the seething storm.
When our refrigerator ceased to work during the night, I was able to salvage food before it spoiled because of a spare fridge in the garage.  Many of those hit by Harvey were fortunate to get out of their abodes with the clothes on their backs.  Worrying about spoiled food in the fridge-freezer was so not a topic of concern.
The cracked glass on my car's windshield which appeared overnight, couldn't hold a candle to the cars filled to the brim with water and broken glass everywhere.
And just when I thought how inconvenienced I was to have all these trivial, mundane nuisances in my way, Hurricane Irma tore through my beautiful, serene Virgin Islands, making a stop in St. Thomas before converging on Florida.  Alas, our brand new outdoor mini fridge got too cold and caused some cans of soda to blow up.  Woe is me.  Dare I stop to consider the amount of salt water that the general public of these tropical islands had forced down their throats?
Hurricane Katia hit Mexico with a vengeance and deemed my toilet explosion nonexistent by comparison.  The lid had literally blown off the tank as a water leak blasted its way upward.  I couldn't imagine how insignificant my flooded floor was after learning about the torrential downpours that demolished much of our southern neighbor.
Hurricane Jose beat its chest and threatened to become a category 5 bully on its way to splinter some of the other Caribbean islands.  I can make an analogy here to the behavior my husband and I exhibited while moving his 98-year-old dad to Texas.  Although we convinced Papa that such a move was the right thing, and he outwardly expressed his readiness, we were taking him away from a house he lived in for 75 years and friends he had for much of that time.  As we packed up his life in suitcases and boxes, it seemed as though we were shattering his very existence.
I suppose the message here is twofold: "Try not to take anything for granted and never leave anything to chance, especially if it has to do with Mother Nature's wrath."
Read Cindy's column each month in The Cross Timbers Gazette.