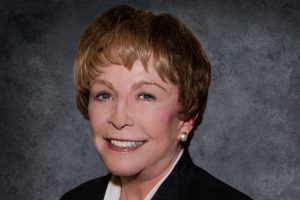 Town's tax rate remains .297505 for FOURTH year!
Including 10 cents to repay bonds to rebuild town's residential roads! 
Free range fresh and hardboiled duck eggs for $12 per dozen, free range chicken eggs for $5 per dozen at www.orchidhillfarms.com 
My neighbors have a new agricultural endeavor.  The duck eggs are large with incredibly huge deep golden yolks!  And absolutely delicious!  Do try them! 
Town Council Unanimously Renews Another 5 Year Contract With Republic Services for Waste and Recycle Weekly Residential Pickup
For over a decade Copper Canyon has had excellent relations with Republic Services for weekly Residential Pickup of waste and recycle materials. It is refreshing for a Town to have so few resident complaints concerning garbage pickup!  In addition Republic provides First Monday monthly curbside pickup of bulk items and free dumpsters for annual Trail Clean Ups and other Town events. And, many thanks again to Jeri Harwell, Republic's Municipal Services Manager, for organizing our Town's 7th Annual Clean-Up Day.
Town's 7th Annual Clean-Up-Day is Saturday, Nov. 11, from 8 to 11:30 A.M. at Copper Canyon Town Hall 
(Due to road construction on Chinn Chapel, Woodland Drive can only be accessed from Jernigan and East Jernigan Roads through Copper Woods.) 
Over the past six years, many toxic and surplus bulky items have been removed from our Town.   The volume of removal on our annual Clean-Up-Day has noticeably declined from year to year.  But how welcome to be able to easily and safely again remove our latest annual community collection of used (or no longer used) items.  So, please begin surveying your home, attic, garage, yard, pool, storage sheds, and barns for items you want to dispose of safely.  And thank you for being willing to take the time to do so.  A "cleaner" town is also a safer town.
Republic Services will again be conducting Copper Canyon's Annual Clean-Up-Day.  There is free drop-off for Town residents, but Proof of Residency is required. (I.e. current driver's license or utility bill with an address within our Town boundaries.)    The Annual Clean-Up is restricted to Town residents only, because the Clean-Up is funded by Copper Canyon. The recycle vehicles MUST LEAVE PROMPTLY at 11:30 a.m. to timely arrive at their next Clean-Up-Day location!  Do not drop off anything at Town Hall after that cut off time!
Items accepted within the 8 to 11:30 a.m. time limits are: 
Household Hazardous Waste (Residential Use Only!): Aerosols, Flammables, Toxic Liquids, Toxic Solids, Corrosives Acidic and Basic (Battery Fluid, Drain Cleaners, Boric Acid, Rust Removers, Sulfuric Acid, etc.), Oxidizers (Bleach, Chlorine, Hydrogen Peroxide, etc.), Batteries, Empty Cylinders for Propane use, Paints, Used Oils (Cooking, Automotive, Yard Equipment, etc.), Yard Fertilizers, Pesticides
Electronic Waste/Universal Waste: Televisions, Computers, Monitors, Laptops, Hand-Held Computers (PDA, iPad, etc.), Keyboards & Mice, Scanners/Printers/Copiers, Fax Machines, Telephones, Microwave Ovens, VCR's, CD Players, Stereos, Related Cables, Florescent Straight Light Tubes, Compact Lamps (CFL's)
Household White Goods: Water Heaters, Washers/Dryers, Small Metal Scrap (window blinds, wire fencing, window frames), Refrigerators, Freezers, Window or Free Standing Air Conditioners.  [NOTE:  Any item that did contain Freon must have a Certificate of Removal of Freon attached to the appliance.  This can usually be done at a business that sells large appliances and/or air conditioners.]
Bulky Items: Brush, Furniture, PVC pipe, small lumber pieces, residential wood fencing, etc. (No leftover building construction items)
Tire Recovery: Car Tires, Light Truck Tires – Limit of 4 tires per household!
On-Site Secured Document Destruction: (Watch while paper is shredded.)
Items NOT Accepted: Ammunition, Fireworks, Explosives, Prescription Drugs, Medications of any kind. 
Mayor Sue sincerely appreciates support of 21 Denton County towns for a 3rd Term on Denco 911 Board
 Serving on the Denco 911 Board for four years has been an eye opener for me.  The sheer importance of reliable emergency communications for the safety of all who live and work in Denton County and for all commuters and travelers who are just passing through our area on the way to work, school, etc.  Our Denco 911 organization is recognized both in Texas and nationally as a leader in the latest technology for emergency communications.
My sincere thanks for the support of the mayors and councils of Argyle, Aubrey, Bartonville, Copper Canyon, Corinth, Denton, Dish, Double Oak, Flower Mound, Hickory Creek, Highland Village, Justin, Krum, Lewisville, Little Elm, Northlake, Oak Point, Pilot Point, Sanger, Shady Shores and Trophy Club.
It was so sad to recently witness the failure of the city of Dallas's 911 system, due to technological glitches and understaffing at their 911 call centers.  This is NOT going to happen in Denton County.
Denco 911 services eleven emergency call centers. Eight are based in police departments (Carrollton, Corinth, Denton, Flower Mound, Highland Village, Lewisville, Little Elm, Roanoke), one at the Denton County Sheriff's Office, and two at universities (UNT and TWU).
A New "Hardened" Facility to Withstand Mother Nature's Natural Disasters 
Two years ago the Denco 911 Board and Staff began planning a "hardened" facility that could withstand natural disasters – tornados (i.e. Rowlett), floods (i.e. Houston), ice storms, power outages (replaced by generators on site), even small earthquakes.  The facility could also immediately accommodate relocating one or more of the above emergency call centers, if their dispatch center was wiped out by a natural disaster in another location of Denton County.
The facility was originally estimated to cost approximately $1.9 million.  BUT – North Texas is booming and construction costs are escalating with the shortage of qualified workers and the cost of materials like concrete.  The first bid came in at $2.6 million, a 37% increase in cost – and only one contractor bid.  The bid was re-let – and six contractors responded this time – but three immediately retracted their bids, as larger and more lucrative construction projects in North Texas became available.
The dilemma for Denco 911 was how to finance the increased construction cost of the hardened facility?  By state statute Denco cannot borrow money, as in a mortgage.  Denco could issue bonds, but only if it first received approval by the Texas Attorney General and the State Legislature.  Given the past contentious legislative session, this did not appear to be even a remotely possible solution.
Denco 911 is 75% financed by state's fixed 50-cent fee per mobile phone. 
Texas's fixed 50-cent monthly fee per mobile line for 911 emergency services compares to a monthly $1.00 or $1.50 fee per mobile line in other states.  But, the state Legislature is not likely to raise that Texas 911 fee anytime soon.  25% of Denco 911's revenue comes from fees on landlines, which are diminishing in number each year.  Denco has not raised its landline fees in 30 years.  Denco's policy has been to accumulate funds and "pay as you go" for capital improvements, rather than going into debt.
Raising the residential landline fee from 30 cents per month to under a dollar, would have increased residential landline rates in our county by less than $8 a year.   (A greater increase for businesses with multiple lines off a trunk line.)  Some Texans believe that it is wrong to raise any fee.  For the Denco Board and Staff, it was a unanimous decision that raising the landline rates to finance building the hardened facility was the best decision for the continued safety of all individuals in Denton County who might need emergency responses.
My appreciation to my fellow Board members for their long range view – Chairman Jack Miller (former Mayor of Denton, current governor appointee to State 911 Board), Vice Chairman Bill Lawrence (former Mayor of Highland Village), Secretary Terry McGrath (Assistant Fire Chief, Lewisville), Jim Carter (former Mayor of Trophy Club, former Denton County Commissioner Precinct 4, current Denton County Emergency Services District #1 President.)
And my respect for the outstanding Denco staff  leadership, Chief Executive Mark Payne and Deputy Executive Director Greg Ballentine.  They had the experience and courage to recommend to the Board a viable long range financial solution for financing this hardened facility.
I sincerely hope that those of you reading this, agree with the reasons for the fee increase.  If not, please feel free to contact me on my cell 940-368-1085.
Argyle Fire District's Fiscal 2017-2018 Budget is $3,104,653 – a 14% Increase 
Argyle Fire District's revenue increased 14% or $381,355, due primarily to increased property taxes from new construction in its 55 square mile District. (The District includes the five towns of Argyle, Bartonville, Copper Canyon, Draper and Northlake and unincorporated areas in Denton County such as Canyon Oaks.)  Payroll is the major expense of $2.2 million for the District's 22 employees.  Then come the costs of operating two fire stations, one on Copper Canyon Road and one on Gibbons Road in Argyle, and the payments on a new fire engine.
The increased income was very welcome, because medical insurance for AFD's 22 employees increased 23% from Blue Cross/Blue Shield.  (United Health Services was the only other possibility for health insurance.)  The $259,558 total cost covered medical insurance for the 22 individual AFD employees (firefighters and paramedics) plus 50% for the cost of their dependents' medical insurance.  (50% is a standard matching rate for dependents of fire district employees.)
A third AFD fire station is under construction in Northlake off Cleveland Gibbs and Old Justin Road.  By agreement with the City of Denton, AFD will service Robson Ranch,  a senior citizen community located in Denton, until Denton can build an additional station of its own to service that area.  Argyle Fire District welcomed grants from CoServ to purchase Lucas automatic CPR machines.  These machines are far more reliable in CPR rhythm than an individual's hands pressing on the chest.  The automatic CPR machines are especially important in responding to senior citizens, such as those living in Robson Ranch.
Homeowners in Robson Ranch also have had the highest ISO rating possible – a 10.  This is because there was no fire service located within "five drivable miles" of the Ranch.  A maximum  ISO rating greatly increases the cost of homeowner's insurance.  The closeness of the new Argyle Fire Station in Northlake will greatly reduce the cost of homeowner's insurance in Robson Ranch.  (Insurance Services Offices is a private corporation created by insurance companies to rate potential liability from fire and disaster possibilities for business and residential structures in the entire United States.) 
Argyle Fire District Deploys Ambulance and Paramedics to Hurricane Harvey 
Assistant Fire Chief Mike Lugo was part of a MIST (Medical Incident Support Team) team of 9 AFD paramedics and firefighters deployed to the Hurricane Harvey area.  On Thursday before Harvey made landfall, the AFD team with their ambulance arrived in Corpus Christi.  Forty ambulances caravanned to San Antonio evacuating bed confined hospital patients in Corpus Christi, which was initially predicted to be the center of Harvey's landfall.  (Harvey ultimately came ashore 35 miles to the north, devastating Port Aransas and Rockport.  Being on the south side of the hurricane's landfall, Corpus Christi was spared major damage.)
From San Antonio the AFD team drove their ambulance to Beaumont to help with medical rescues in that area.  For 42 hours the men only caught a few hours' sleep on the benches in the ambulance.  They rotated to catch a cat nap now and then, as they had no other place to lie down or sleep sitting up in the cab – except in their ambulance.
Chief Lugo was very complimentary of FEMA.  He said they were well organized prior to Harvey's landfall and the extreme flooding of homes and roads.  Evidently the lessons of chaos and unpreparedness from prior Gulf Coast hurricanes had been taken to heart and valuable corrections made in FEMA's emergency response!  Chief Lugo said the deployment to Hurricane Harvey's devastated areas gave the MIST team valuable experience to apply back home for any future emergencies in our own Denton County.
Our appreciation not only of the men who volunteered to deploy to the Hurricane Harvey area, but to all the firefighters and paramedics who remained here and voluntarily pulled extra duty to cover ongoing emergencies in our own area in Denton County.  Thank you all for your selfless community spirit!
Frontier Executives Personally Respond to Council's Inquiries on Service 
The Council had requested Frontier executives to be present at the September 11th Council Meeting to report on responses to service requests in Copper Canyon.  However, all relevant Frontier executives had already reported to the Hurricane Harvey area to expedite the resumption of Frontier's communication services there.
But at the September 25th Council Meeting, Frontier was represented by three of their local executives: Carl Erhart, Vice President of Regulatory and Governmental Affairs; Ryan O'Neill, Director of Operations; and Chris Simmons, FiOS Local Manager.
Director O'Neill had last come to a Copper Canyon Council Meeting July 11, 2016.  This was shortly after Frontier had taken over for Verizon, and the Council Meeting was packed with Copper Canyon residents having problems with their new Frontier service.  O'Neill systematically recorded residents' complaints and evidently remedied them promptly, as residents' complaints to Town Hall and the Council dropped off dramatically.
O'Neill said the technicians serving Frontier's customers today are the same Verizon technicians that served this area for many years. "So, we all have strong industry experience and local ties to the community. Frontier's network in Copper Canyon is a 100% fiber optic network, an all FiOS network – considered the gold standard in their network and in the industry." FiOS was actually born here in North Texas about twelve years ago.
Director O'Neill continued:  "The Frontier network can be and is sometimes impacted by outside forces, such as network cable cuts due to construction and commercial electrical power outages.  And other times Frontier experiences software issues and/or equipment failure.  Therefore, the Frontier system is constantly monitored 24/7.  Crews respond to trouble shoot tickets and resolve issues as soon as possible, sometimes by phone and sometimes in person.
Nine Frontier Service Outages in Copper Canyon in the Last Twelve Months 
"Over the last twelve months, Frontier has experienced three major issues which resulted in nine service outages impacting residents of Copper Canyon.
Two of the nine service outages were the result of residential electrical power outages, which took about three hours for power to be restored. Although not Frontier related, when residential power is out, Frontier services do not work.
Four of the nine service outages were due to fiber cuts in the area.  Again, non-Frontier related.  However, when the lines are cut, Frontier's services do not work.  These issues, on average, were fixed within two and one-half hours.
Three of the nine service outages were due to Frontier's internal equipment failing.  On average these outages were fixed within two hours. 45 customers were impacted. Trouble tickets are usually addressed the same day or day following. New service requests are usually serviced by day five."
Council Member Dave Svatik disagreed with the accuracy of this summary.  He said for 4 days, July 6-10, all three of his Frontier services were out – Internet, TV, and landline.  Svatik called Frontier in July and was on hold for 45 minutes.  He called Frontier's customer service today September 25th, and though the call was answered quickly, it still took 30 minutes for his question to be answered.
FiOS Local Manager Chris Simmons said that all calls are recorded and asked that Council Member Svatik send him the time and date of his call; thirty minutes is too long to wait.  He will work with the Vice President of Care to get this issue resolved.
Director Ryan O'Neill said there were delays of up to 5 days in July for service.  Frontier had a record 4,000 NEW CONNECTIONS in the month of July alone.  Newcomers were moving into the area between the end of their kid's school year and beginning of the next school year – and –thousands of college students were moving back into the area to attend UNT and TWU.  "At the beginning of August, employees were working six ten hour shifts a week to reduce the five to six day turnaround for trouble tickets and reduce the ten day install time.  Today Frontier is at day 2 for trouble tickets and day 5 for installs."
Complaints from Copper Canyon Residents concerning Frontier Outages: 
Council Member Svatik had posted on Nextdoor, for any Copper Canyon residents to report problems with Frontier service to him.  He had 5 replies who gave him permission to mention them.
Al and Pris Johnson: 511 Oakridge Trail in the Woodlands:  All 3 Frontier services at their home – internet, TV, landline – were out the 3 days of the Labor Day weekend Saturday-Sunday-Monday.  Frontier repaired on Tuesday.  (The Johnsons had come to the prior Council Meeting to report their issues with Frontier.)
Barbara Doores:  470 East Jernigan:  All 3 Frontier services were out at her home due to a Chinn Chapel Road construction cut of the FiOS cable.
Jim Coleman:  1000 North Meadow Court off Rolling Acres Drive:  Jim told me he had no problem with Frontier's service since its inception.  Two minor outages occurred, which he said did not amount to anything.
Aaron Mastas: 1011 North Meadow Court.
Linda Langley:  910 Briar Grove Court
Customer Help Lines:
Council Member Bill Castleman complimented the Frontier executives for their increase in prompt repairs to outages since they last came to Council in July 2016.  Castleman said he had one outage in June 2017, which was fixed in 2-3 hours.  He had the same outage in September, which was also fixed within hours.  But when he called Frontier's Help Line, it was answered by a non-native English speaker who was hard to understand and did not really understand the issue.
The Frontier executives acknowledged that many Help Lines are hosted overseas.  They have one "Care" call center in Irving.  Vice President Carl Erhart said that service representatives don't have the visibility to see if a cable is cut.  It would help if the Town would notify Frontier when this happens.  He also suggested that the Town remind its residents and contractors to call 811 before digging. 
Mayor Pro Tem Jeff Mangum, a mechanical engineer by profession, suggested that their backend software should tell them if there was a FiOS cable cut due to construction, rather than Frontier having to wait for a cluster of customers complaints of  "no service" to identify the general location of a construction cut of their cable.  The Frontier executives said software notice of construction cuts of their FiOS cable would be internally available in 2018.
Pro-active Rebates when Frontier Services Lapse:
Council Member Steve Hill said that he appreciated Frontier's business. He asked what is built into Frontier's system to automate or initiate billing corrections?  Or does Frontier just wait for customers to call and request a billing correction based on their service outage.  Director O'Neill said that it's mainly customers calling in asking for a credit, since many times Frontier doesn't know exactly where and who has lost service.
Council Member Hill suggested that "Since this is a customer service business, Frontier should consider proactive billing standards.  This in turn would promote goodwill and change customer's sentiment toward Frontier.  It probably would not cost that much, as compared to the goodwill that it could build.  Fairness would be implied to the customer, and it would communicate that 'Frontier is here to help you.'"  Frontier Manager Chris Simmons said that this issue is on their IT Department plan for 2018.
Council Member Hill suggested to the Frontier Executives that they consider a monetary rebate for any customer who had gone without service for any period of time.  The Frontier Executives said they were already doing that, but thanked Hill for his suggestion to improve Customer Relations.
Adding Additional Frontier Services to Homes and Accessory Buildings:
Deputy Mayor Pro Tem Valerie Cannaday said they had issues getting service in their barn, since there wasn't room for another connection.  Frontier pulled another cable, so she was able to get access at the barn.  She asked if Frontier had a way to track when people plug into a box and track the boxes.  Manager Chris Simmons said that Frontier is in the process of changing technology.  Twelve years ago Verizon didn't expect a 70% 'take rate' (sign up rate), so the system wasn't built for all the current homes in Copper Canyon plus accessory buildings on the same residential lot.
Cannaday asked if due to Hurricane Harvey, when the homes are rebuilt and Frontier services added, will the wait times for this area be negatively impacted. Manager Conner said that their call centers handle calls nationwide, so this area will not be negatively impacted.
In summary:
Prior to the Council Meeting, no complaints from Copper Canyon residents on Frontier's service had been reported to Town Administrator Welsh, Town Secretary Morales, Mayor Tejml, or Council Members Cannaday, Castleman, Hill or Mangum.  No Copper Canyon residents came to the Council Meeting to personally complain of Frontier's service.
Mayor Tejml thanked the three Frontier executives – Vice President Carl Erhart, Director Ryan O'Neill, and FiOS Manager Chris Simmons – for personally coming to the Council Meeting and spending 45 minutes updating the Council on Frontier services, now present and to come in 2018.
Frontier Director Ryan O'Neill asked the Town to post his cell number 940-765-1187 on our website and gave Mayor Tejml permission to include his cell number in this "What's Happening in Copper Canyon" article.  Frontier customers are welcome to call him if any issue with their service is not promptly resolved.
In addition, if a FiOS line is cut and the Town is notified, the Town Administrator will send an email blast to all Copper Canyon residents signed up for the email notification. 
Texas has the dubious distinction of having the highest mortality rate of maternal deaths of all 50 U.S. states and the entire developed world!
"Between 2010 and 2014 the death rate of pregnant women in Texas doubled from 18.6 deaths to 35.8 deaths per 100,000 live births.
"Between 2012 and 2015 382 Texas women died from pregnancy-related causes.  The most common causes of death shortly after giving birth were heart failure and hemorrhage.  Some risk factors included lack of education, lack of health insurance, high blood pressure, smoking while pregnant, and diabetes."  The Texas Maternal Mortality and Morbidity Task Force met for the first time September 29th since its legislative extension last July.  [Dallas Morning News, Sept. 30, 2017, pg 4B.] 
Texas has the highest rate of REPEAT teen pregnancies in the country! Teen pregnancies cost the state $1.1 billion annually!
According to the National Campaign to Prevent Teen and Unplanned Pregnancy. That's an outstanding and completely preventable price tag….
"Teen parents have medical authority over their children, but they don't have the ability to make decisions about their own health care. That means they can't get birth control without their parents' approval, even though they are already parents themselves.  This policy defies common sense and creates an unnecessary barrier for them to repeat pregnancies.
"A bill introduced by Rep. Sarah Davis, R-Houston, in the Texas Legislature would change policy to give teen parents the freedom to choose an effective contraceptive method, such as long-acting reversible contraception, without requiring parental consent."  [Gwen Daverth, Dallas Morning News, April 14, 2017, pg. 21A]
Clean Energy on the Rise in Texas
"In early 2016, solar and wind power accounted for 475,000 U.S. jobs, nearly three times more than coal, according to the U.S. Department of Energy….
"Last month, Facebook opened a Fort Worth data center powered entirely by wind.  In Arlington, the giant GM assembly plant is planning to get all its electricity from renewable energy by next year.  In April, 7-Eleven signed an eight year deal with TXU Energy to use only wind power in its 425 stores in Texas."  [Mitchell Schnurman, Dallas Morning News, June 6, 2017, pg 5D]