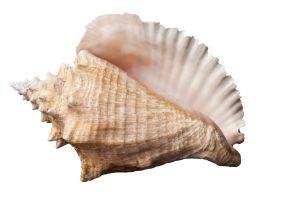 With only a couple of days left, after a near perfect week, and with the crew's help, we managed to cram a heap of fun activities in short order.
First up was a stop on Tortola with a visit to Callwood Rum Distillery.  This place is dilapidated and ancient, I mean really old, like dating back to the 18th century.  It is still used to this day to crank out several kinds of rum.  You can pay $2.00 to take pictures inside but are encouraged to buy rum instead and picture taking is free…what a setup!  Since it was pouring down rain outside we chose to hang out inside amidst the rain from the leaky roof and the plentiful souvenirs.  We were amazed at the collection of flags adorning the walls.  And, yes, the Texas flag was proudly displayed among the lot.
Callwood produces rum from March through August which includes a gold rum, a white rum, spiced rum and a blend called the "Panty Dropper." Hmmm.
We were given several samples of each of the products which turned the hike back to the boat into a skip along like in the Wizard of Oz.  This was some serious rum!
My husband, who doesn't drink, must have imbibed some Pain Killers through osmosis because he became very frisky one night.  He entertained us all with his unique karaoke rendition of Mack the Knife.  This is one of those "you really should have been there!"  Not to be outdone, Captain Collin produced a huge conch shell.  We've all heard of holding it to your ear to supposedly listen to the ocean but instead, he placed the pointed end in his mouth and began to blow, producing an almost eerie sounding horn.  Another boat, not far from where we were moored, decided to "horn" in and answered Collin's call.  Both Marsha and Ed tried to get a sound of any sort to come from the conch, but were unsuccessful.  We had to cut them some slack as this was their first endeavor to play an instrument of any flavor (and probably their last).
Collin explained that the blowing of the conch has come to represent a call to freedom in the islands, signifying the end of slavery during the colonial era.  There were more history lessons yet to come. While hanging on the hook just a short distance from Waterlemon Cay (and, yes, it is Waterlemon, not Watermelon) we took the dinghy from the ship to St. John's Island.  There we trekked up a fairly large hill, about 2 miles, to experience the ruins of a sugar plantation left over from around 1780.  In addition to manufacturing sugar and molasses, you guessed it, rum was also produced.
Later that day, off of one of the three Buck Islands, Julie the Juggernaut and Corinne snorkeled with the turtles.  We have some really cool underwater pictures of this event…it looked pretty awesome but I preferred to look at the turtles from the safety of the boat.  They were really huge!
The only disappointment, we all concurred, was our last dinner at Soper's Hole Marina. We dined at a restaurant called Scaramouch.  The prices on the menu (which only offered 5 entrees) made you catch your breath.  One couple had lamb and could hardly choke it down and some of the local cuisine was just plain nasty.  This was such a giant step down from The Mafolie in St. Thomas and the awesome meals prepared by our very own special chef, Corinne.  But I guess if that's all I can complain about I shouldn't complain at all.
Julie had a major complaint, but it was all on her.  She'd worn some very expensive diamond earrings on the trip and when it came time to pack, one was missing. We all tore the yacht apart from stem to stern and there was no sign of it.  Since she'd almost lost a pair of shoes and a t-shirt to Neptune, we figured the earring had suffered the same fate.
After such a grand time had by all, it was only fitting that there be a glitch in our return flights.  Instead of landing in Dallas, we were rerouted to Austin due to weather.  Our captain came on the intercom and said that the weather was causing us to maintain a holding pattern for about 20 minutes.  "Don't worry," he consoled, "we have plenty of fuel."  After what seemed like a lot longer than 20 minutes, he came back on the air and announced, "We're heading to Austin to refuel but we're not the only ones."  Somehow that wasn't very comforting.  But there was a major storm blowing through DFW and we had no choice.  Once on the ground in Austin, we could see at least a dozen other planes all in que for fuel.  We were at the end of the line.  I thought since I'd never been to Austin before I could now add this destination to my "places I've been list."  Not quite as exotic as the BVIs, but then few places are!  This was a real vacation!
BTW… When Julie unpacked at home, the diamond earring stud fell out of her make-up bag where she had secured it in a zip lock bag only she hadn't!
Read Cindy's column each month in The Cross Timbers Gazette.