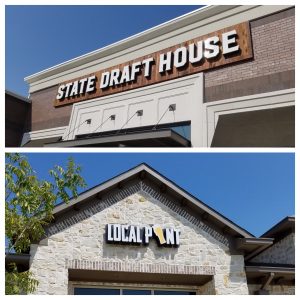 The town of Flower Mound has welcomed seven new businesses in the last month.
The town's website was updated on Tuesday, saying three restaurants and four other businesses were issued a Certificate of Occupancy by the town within the last month. They are:
Farmer's Insurance office, 6021 Morriss Road, Suite 100
Hotworx Studio, a hot yoga studio, 4130 Justin Road, Suite 110
Local Pint, a craft beer pub and restaurant, 2750 Churchill Drive, Suite 170
LM Wireless, 401 Gerault Road, Building C
Mena's Restaurant, a Tex-Mex eatery, 2500 Lakeside Parkway, Suite 110
State Draft House, a restaurant and draft house, 1050 Flower Mound Road, Suite 280
TLC Family Health, a doctor's office, 2601 Churchill Drive, Suite 100
Click here for more information about the businesses from the town website.