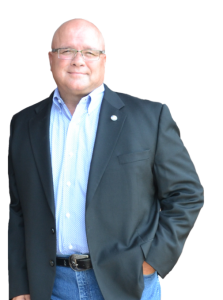 A local author is preparing for a book signing in Dallas later this month after recently releasing a new book with his wife about how they raised their kids to be brave.
Jim Capra, of Argyle, served more than 30 years in the military and in the Drug Enforcement Administration teaching him important life lessons and building his leadership abilities. He has become an author, keynote speaker and CEO of The Front Line Leadership Group.
Capra has written a book about leadership, a children's book and, most recently, a new book about child-rearing with his wife, Michelle Capra, called "Raising Courageous Children in a Cowardly Culture: The Battle for the Hearts and Minds of our Children."
The book covers how the Capras instilled faith, discipline, honor and character in developing and raising their children.
"Today's culture, in general, everything is OK and you can be what you want, but there are problems with that," Jim Capra said.
Child-rearing isn't easy, Jim said.
"There are no 'Five Easy Steps for Raising Kids,'" he said. "I don't say how to do it, just that this is how we did it."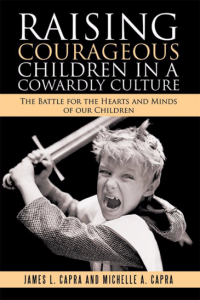 The Capras wanted to raise their six children to be faithful people with good character, and they understand that they weren't perfect parents, but they are proud of how they have grown up and turned out. Many of them are working in public service, Jim Capra said.
"I've been asked about helicopter parents, and I say that when kids are so overly protected, when they go out from parents' care in the real world, the first time they're punched in the face, they'll crumble, they'll panic," Jim said. "You're doing them a disservice. They said adversity builds character, but actually, adversity exposes character."
Jim and Michelle will be at the flagship Half Price Books, 5803 East Northwest Highway in Dallas, on Oct. 22 from 1-3 p.m. Readers can bring their own copy or purchase signed copies at the free event. The books can also be found on Amazon.com.