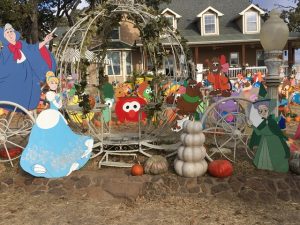 For some in southern Denton County, it doesn't really feel like fall until the Flower Mound Pumpkin Patch is up and running on FM 1171.
The Pumpkin Patch has brought in six tractor-trailers full of pumpkins as it prepares to open its 25th season Sunday.
You'll find more than pumpkins at the patch, of course. There will be bounce houses, hay rides, hay mazes and other fun family-friendly activities. Food vendors will be there on weekends.
All the activities are free. Just bring money for $5 parking on weekdays and $10 parking on weekends, and if you want to buy pumpkins or food.
Jan Balekian, who owns the property and runs the Pumpkin Patch, said she loves that she has been able to watch kids in the community come back every year, even after they've grown up.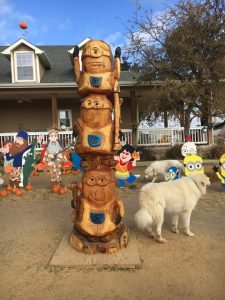 "All the kids who my kids hung out with are now bringing their kids," she said.
The Flower Mound Pumpkin Patch got started with humble beginnings back in the early 1990s, Balekan said. Her daughter worked in their garden, and they let her sell the vegetables.
Soon, they moved on to selling a pickup load of pumpkins from a farmer's market. Around the same time, Balekian learned of some churches and families looking for a pumpkin patch to take kids to, and the Flower Mound Pumpkin Patch was born. It has grown over the years into a large Flower Mound fall staple with 55 employees geared toward giving families a fun outing.
"There are so few wholesome acitivites for families," Balekian said. We don't do scary but put more emphasis on the fall season and festival-type atmosphere. I try to keep everything more enjoyable for families and kids that can still enjoy what we have left of a country atmosphere."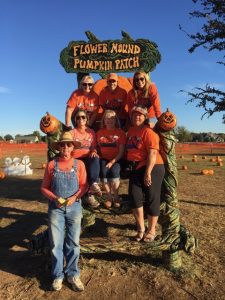 The Flower Mound Pumpkin Patch, 5100 Cross Timbers Road, will be open 9 a.m. to 7 p.m. every day through the month of October, weather permitting.
This time of the year is by far the busiest for Balekian. After the pumpkins are cleared out, Balekian and her team prepares for Christmas tree season, which they started about 10 years ago. They'll bring in about 600 fresh live Christmas trees and begin selling them the day after Thanksgiving.
"I'm a big believer in letting Christmas come after Thanksgiving, so we don't start the trees until after Thanksgiving," Balekian said.
But what about when it isn't pumpkin or Christmas season?
"That's when I rest," she said with a laugh. "This is about all I can handle, but I love doing it. My kids offer to pay me to not do it, but keeps me young and it keeps me going."
Click here for more information.