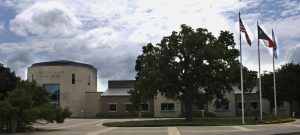 The Highland Village City Council approved its Fiscal Year 2017-18 budget during its council meeting this week.
The budget includes the ad valorem tax rate decreasing from $0.56963 to $0.568022, and the exemption for homeowners over 65 and disabled people was increased from $50,000 to $75,000. That exemption will benefit almost one-quarter of city homeowners, according to a city news release.
Assessed valuations came in at an overall 6 percent increase. The base General Fund Budget expenditures total $16,692,194, a 2 percent increase over last year, according to the city news release. A Supplemental Budget totaling nearly $600,000 is also included, resulting in a total increase of 4 percent.
Initiatives are focused on public safety and parks. Public safety supplemental items include an upgrade to the outdoor warning siren system with the addition of a siren at Sunset Point to provide full coverage of the city and a Lucus device, which provides continuous mechanical compressions for CPR, for the second ambulance.
Parks initiatives include shade covers for several existing playgrounds, light shields and upgrade of the ballfield lights at Unity Park and a ThorGuard Lightning detection system at Brazos Park.
During the meeting, City Council also appointed members to the city's boards and commissions. Council appointed the following:
Board of Ethics – Kevin McMahan, James Burmeister and Benjamin Somero
Parks and Recreation Advisory Board – Gary Patz, Place 4; Tamara Lisby, Place 5; Kenneth Koonsman, Alternate Place 1
Planning and Zoning Commission – Richard Turner, Place 1; Deedee Ricketts, Place 4; Robert Fiester, Place 5; James Romo, Alternate Place 1; Thomas Heslep, Alternate Place 2
Zoning Board of Adjustments – Christian Hart, Place 1; Denver Kemerry, Place 2; Thomas Peck, Place 3; Guy Skinner, Alternate Place 1
Highland Village Community Development Corporation – Dale Butler, Citizen Representative; Michelle Schwolert, City Representative; Fred Busche, City Representative; Barbara Fleming, City Representative
No action was taken to appoint residents to the Public Art Advisory Board.