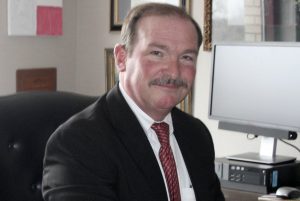 Denton County's Criminal District Attorney, Paul Johnson, will seek a fourth term.
Johnson, of Highland Village, has more than 25 years of experience as a prosecutor, and he says on his campaign website that his experience as a prosecutor and as the Denton County DA has made him well-qualified for re-election.
"My first priority will always be to help keep the community safe by standing up for victims in court and ensuring that violent offenders are held accountable for their crimes," Johnson says on his website. "I also understand that justice sometimes requires providing a first-time drug offender, a deserving veteran, or an individual with a significant mental health issue a chance at rehabilitation and recovery."
Johnson plans to be on the ballot for the Republican primary election on March 6.