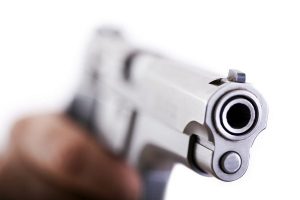 In two recent road rage incidents in Argyle, one driver displayed or pointed a handgun at the other driver, joining a growing list of similar incidents across DFW and Texas, said Argyle Police Chief Tom Tackett.
"Road rage is real," Tackett said. "Drivers need to be aware of other vehicles and avoid these types of situations if at all possible."
Last month, two people were in a car headed south on Interstate 35W through Argyle when they called 911 to report that a woman driving another vehicle pointed a handgun in their direction, according to a probable cause affidavit.
The victims told police that a black Dodge Charger came up behind them at a high rate of speed, and the man driving the vehicle tapped his brakes a few times, then changed lanes to let the Charger pass. As the Charger accelerated with the window down, the driver, later identified as Natalya Jackson of Fort Worth, had a small black handgun in her hand, the victims said.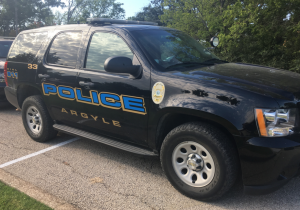 Jackson appeared to point the gun in the general direction of the other driver but not directly at him, according to the affidavit.
A Northlake police officer stopped Jackson's vehicle on I-35W in north Fort Worth. A small black handgun was found under the front passenger seat in her car.
Jackson, who did not have a handgun license, was arrested on charges of deadly conduct and unlawful carry of a weapon.
Tackett said there was another recent similar incident in Argyle that was still under investigation. He said drivers should "not engage another driver who is exhibiting signs of aggressive behavior."
"It's like avoiding a dog with its ears back and a snarl," Tackett said. "Call 911 if needed and let law enforcement deal with the situation."