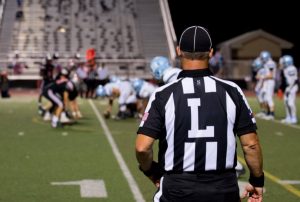 Argyle 56, Abilene Wylie 7
Argyle remains undefeated for the 2017 season, blowing past Abilene Wylie on Friday night.
The Eagles came into the game as the No. 3 ranked 4A DI team in the state, while Wylie was ranked ninth.
Quarterback Jon Copeland had a monster night, passing for 369 yards and five touchdowns, while running back Don Williams rushed for 95 yards and touchdown.
Wes McCollum caught five passes for 150 yards and two touchdowns, and Noah Lang also had two touchdown runs in the game.
Argyle will travel to Paris at 7:30 p.m. on Friday, Sept. 29.
Coram Deo 38, FW Lake Country Christian 7
Coram Deo improved to 3-1 on Friday night with a 31-point victory over Lake Country Christian.
Ryan Rogers completed a 15-yard touchdown pass to Jack Powell at the end of the first quarter to take a 21-7 lead, and the Lions never looked back.
Jackson Jarvis scored on a 21-yard touchdown run late in the second quarter for Coram Deo, and Caleb Johnson drilled a 42-yard field goal with two minutes to play in the third to make it 38-7.
Coram Deo will host McKinney Christian at 7:30 p.m. on Sept. 29.