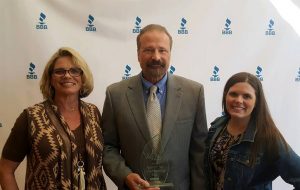 Lewisville-based Advent Air Conditioning, Inc. was named the winner of the first annual Torch Awards for Ethics, in the midsized business category.
The awards, selected by an independent judging panel organized by the Dallas Business Journal, were announced at a luncheon on Sept. 7 at the Hyatt Regency Dallas.
North Texas organizations were evaluated on the integrity and ethics behind their business dealings, as demonstrated by their policies, education, business-to-business recommendations, customer reviews and financial track record, among many other criteria.
The Torch Awards for Ethics recognize companies that "display an outstanding level of ethics and integrity in all of their business dealings. These companies generate a high level of trust among their employees, customers and their communities."
"Advent Air was founded on, and still operates under, three core principles: Quality, Honesty and Integrity," said Mike Douglas, CEO of Lewisville, Texas-based Advent Air.  "Those principles have served us, and our customers, well for more than three decades. It's a wonderful honor to be recognized with the Torch Award for Ethics, and our entire team is glowing with pride."
As one of the winners in five separate employee count-related size categories, Advent Air will go on to compete at the next level in the Better Business Bureau's International Torch Awards for Ethics.