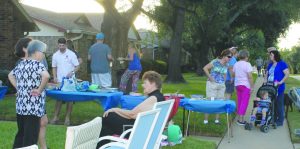 The Argyle Police Department "highly encourages" residents to organize their neighborhoods to participate in this year's National Night Out.
National Night Out is an annual event that brings neighborhoods and law enforcement together to increase awareness of neighborhood issues, specifically targeting:
Crime and drug prevention awareness
Generates support for local anticrime programs
Strengthens neighborhood spirit and police/community partnerships; and
Sends a message to criminals letting them know that neighborhoods are organized and fighting back.
In a news release, Argyle Police Chief Tom Tackett encouraged neighborhoods to organize an event for National Night Out, which is on Oct. 3. The department will support participating neighborhoods with promotional materials and a visiting officer to make an appearance at your event, which typically include a block party with organized activities and food.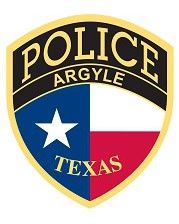 Also, the Argyle Crime Control and Prevention District can support each neighborhood with a grant of up to $300 to help with the costs of food and activities.
For more information about the grant, email Tackett at [email protected] To schedule an officer for your event and to make arrangements for promotional assistance, call the police department at 940-464-7524 by Sept. 29. For more information about National Night Out 2017, click here.