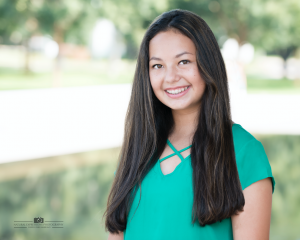 A teenager from Flower Mound is preparing to compete in a preliminary qualifier for the Miss Texas Pageant.
Lauren Faria, 14, will be competing for the title of Miss Dallas Outstanding Teen on Sunday evening at the Granville Performing Arts Center in Garland.
The teen competitors will be judged on an eight-minute interview with the judges, their fitness, a talent and evening gown/on-stage question. For the talent portion, Lauren will perform ballet en pointe to Malaguena, said her mother, Ausa Faria, and Lauren's platform is "The Power of STEM for a Better World." If she is selected, she will promote science, technology, engineering and math.
The competition is a qualifying preliminary to the Miss Texas Pageant.