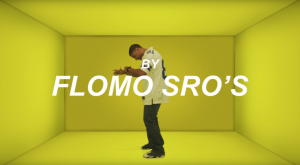 The town of Flower Mound's Communications Department took home a first place national award for creative marketing and communications for a video parody of a pop music song.
Flower Mound won the Savvy Award at the recent City-County Communications and Marketing Association national conference in Anaheim, California with a video called "Tipline Bling," a parody of the popular Drake song "Hotline Bling."
The video, which was prompted by Flower Mound Police Department School Resource Officers, to encourage students at Marcus and Flower Mound High Schools to use the designated school tiplines to report concerns of any kind.
The town also brought home a second place Silver Circle Award for a video introducing Ziva, Flower Mound Fire Department's accelerant detection dog.
The Savvy Awards recognize outstanding local government achievements in communications, public-sector marketing and citizen-government relationships.  Earlier this year, Flower Mound took home six awards at the annual Texas Association of Municipal Information Officers conference.