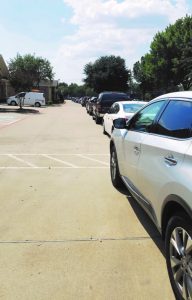 The perceived gas shortage left in the wake of Hurricane Harvey is causing long lines and short tempers in southern Denton County.
A long line of approximately 14 cars waited on FM 2499 to fill up their gas tanks at the Shamrock station in Flower Mound on Thursday afternoon.
Just across FM 2499 was a huge line waiting to gas up at the Shell station.
In Bartonville at Kroger, motorists were left high and dry and an employee said that the station may not get a fuel shipment for at least a week.
Despite the panic at the pump, officials said that plenty of gas reserves exist.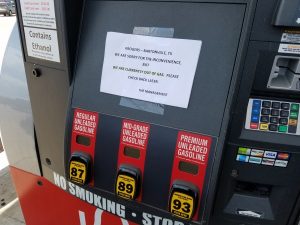 A spokesperson from Sherman, TX-based Douglass Distributing said the shortage is a result of a southern refinery shutting down temporarily during Hurricane Harvey:
"We want everyone to know that we still have access to plenty of fuel – the lines that our delivery trucks are waiting in are just much longer because of the refinery shut down. There is NO outage. There is fuel. Each delivery is just taking longer right now. We ask all of our neighbors make fuel purchases as you normally would – the worst thing we can do as a community is all of us showing up at one time to get fuel. This is creating an additional challenge for each delivery. If the community reacts that way – then we may cause the outage at an individual location. We do not expect the shortage to last any longer than 1 week."
 Energy Secretary & former Texas governor Rick Perry says he's releasing 500,000 barrels of crude oil from an emergency stockpile.
If you suspect price-gouging on fuel, you can file a complaint with the Texas Attorney General's office.
Find which gas stations have fuel here.