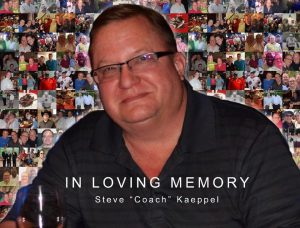 Steve Kaeppel was a kind and patient man. Generous with his time knowledge and expertise. He loved his family, hockey and all of life's 'finer' offerings.
He passed away in his home in Flower Mound on August 18, 2017.
Steve was preceded to his final rest by his beloved father and brother; Fred W. Kaeppel Jr, and David Kaeppel.
Steve is survived by his mother Joan N. Nickells and her family, his sister Cindy Franklin and her family, his son David and his family and his wife Sharon 'Sara' and her family.
Please, no flowers. If you'd like, sponsor a child learning how to play hockey, or a culinary student in his name.
May he rest in peace. May all who loved him and knew him be comforted.