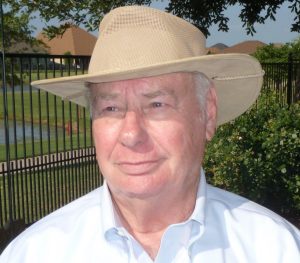 by Don Duff, Denton City Council, District 3
The new fire station at the corner of Cleveland-Gibbs Road and Old Justin Road is progressing. Groundbreaking was in April and it is scheduled to open in October 2018. The fire station is a joint venture of Denton, Argyle and Northlake with the Argyle Fire District operating the station with some Denton firemen.
Cleveland-Gibbs Road will be completed to Old Justin Road in August. The fire station may be operating before Cleveland-Gibbs Road is completed to the Robson Ranch entrance on Robson Ranch Road. When the road is completed, the fire station will be one mile from Robson's front gate. But before the road is completed, the fire station will be well inside five miles, lowering homeowner insurance rates in Robson Ranch and surrounding areas.
Many changes have taken place in Denton's city hall in 2017. We have a new City Manager, three new City Council members and a City Auditor (first time since 2011). We are searching now for a new City Attorney as well as a new Denton Municipal Electric (DME) Manager.
Six of the natural gas engines for the new power plant have arrived in Galveston and the other six have sailed from Italy (engines were manufactured in Finland).  Construction of the new power plant is progressing despite the removal of top management at DME.