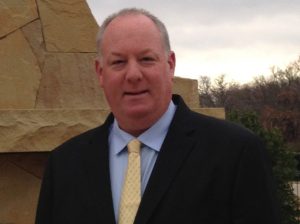 Town of Double Oak 2017-2018 Fiscal Year Budget
Budget discussions have commenced to prepare for the town's next fiscal year which begins on October 1st.
The mayor and council have stated the town shall maintain the current property tax rate of 0.23240 per $100, which is one of the overall lowest in Denton County and North Texas.
I encourage you to check the Denton County Tax Office website link to view area property tax rates the office collects for: http://taxweb.dentoncounty.com/taxwebsite/truthintax.asp.
Discussions on the budget will continue at monthly council meetings and in September the council will hold public hearings on the proposed budget and tax rate prior to approving both.
Double Oak Police Department Crime Alert
On Saturday, July 22, 2017, the Double Oak Police Department received notice of two sheds having been entered without permission and lawn care equipment stolen. One offense took place in the 300 block of Highland Court and the other offense took place in the 500 block of Kings Road. It is believed that the offenses took place after 11:30 p.m. under the cover of night.
The Double Oak Police Department also took reports on two vehicles in Carruth Estates having their side windows broken out. These incidents remain under investigation.
If you observe unknown persons in your neighborhood and they are engaged in suspicious activity, please contact Denton County Dispatch via 9-1-1 so an on-duty Double Oak officer can investigate. Important details include what kind of clothing the suspect(s) are wearing, the make, model and color of any involved vehicles and their location. If you have any witness information about the previous offenses please contact Detective Murphy at (972) 355-5995.
Double Oak Family loses Home to Fire; Community, Friends and Neighbors Offer Assistance
 Many of you have heard that a late-night fire destroyed a home here in Double Oak. Thankfully Mark and Cathy Grygar, and family dog Sadie were able to escape the home safely and no injuries were reported.
They have lost their clothes, furniture, household items, pictures and all things that we have in our homes. However, they still have each other and caring family, friends, neighbors, community and extended communities around Double Oak who have expressed lots of interest in helping them immediately.
Here is an informational news link courtesy of The Cross Timbers Gazette, including a GoFundMe page link friends have set up:  www.crosstimbersgazette.com/2017/07/23/fire-destroys-home-in-double-oak/
Double Oak Town Hall is a drop off point for those who wish to donate gift cards (examples: Target, Walmart, CVS, Kroger, restaurants, Visa gift cards). Town Hall is also accepting cash, checks and cards if you wish to donate and everything collected will be given to the Grygar's.
Thank you to all the fire departments who responded: Double Oak Volunteer FD, Flower Mound FD, Argyle FD, Highland Village FD, Lewisville FD, Denton FD and Lake Cities FD. Thank you to the Double Oak Police Department, Denton County Sheriff Dispatch, Flower Mound Dispatch, Highland Village Dispatch, Lewisville Dispatch, Denton County Emergency Services and other LEO's who acted and responded. Our small town and Denton County is blessed and fortunate for all of our 1st Responders and dispatching departments. Thank You All…
Thank you to the family, friends, neighbors and others who have been helping the Grygar's directly and indirectly.
Please prepare yourselves for home emergency situations in case of fire or other events. Ensure your home insurance policies are up to date and you understand coverages. Make sure you have working smoke and carbon monoxide detectors and it's recommended to have a working fire extinguisher available. Make sure you have an escape and family communication plan. Video and take pictures of home furnishings and valuables. Keep important documents and valuables in a locked home fireproof safe or in a bank lock-box.
Double Oak Women's Club
 A wonderful community service organization. If not a member yet, think about joining this terrific group. They have an information table with newsletter in the town hall lobby.  www.doubleoakwomensclub.com
Sign Up for Informational Town Emails
Town Secretary, Charlotte Allen, periodically sends out important informational emails. If you wish to be added to her list, send her an email at: [email protected]
New School Year, School Zones & Student Safety
Where has the summer gone?  It seems like yesterday the Town Council was congratulating our Double Oak students on their successful school year and wishing all residents a safe and fun summer.
The Lewisville and Denton ISD's begin the new school year in August. The Double Oak Police Department kindly reminds everyone to use caution while driving and be alert to the presence of students.
The speed limit in the Double Oak School Zone is 20 MPH during posted times. There will be zero tolerance for those exceeding the School Zone speed limit.
 Your town council, staff and police department are doing everything they can to create awareness of the school zone and promote student safety. The Council wishes all students and families a safe and wonderful school year.