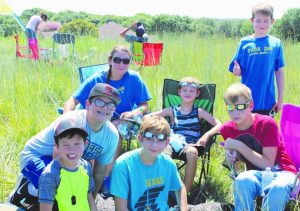 Flower Mounders, like millions of their excited fellow Americans, gathered together on Monday afternoon at an eclipse-watching party on The Flower Mound sponsored by the Flower Mound Foundation.
Thanks to the Flower Mound Foundation, the first 40 attendees could purchase certified solar sunglasses for $4 each. Albert Picardi of The Flower Mound Foundation said they originally had 20 for sale and then 40.
"We had no idea so many people would turn out," said Al Picardi, a Foundation member.
Unfortunately, the glasses skyrocketed from costing $1 each to $10, after which the Foundation could not afford to purchase more. He noted that he had seen eyeglasses being sold on the internet that morning for $600 each. But, all was not lost; those with glasses and pinhole eclipse viewers kindly shared with those who did not.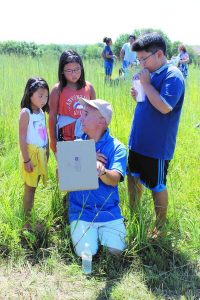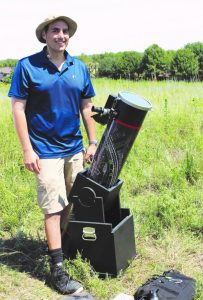 From the beginning of the eclipse at noon with the peak at 1:10 p.m., viewers of all ages on The Mound issued "oohs" and "ahs" of unrestrained wonderment. Despite the heat, it seemed attendees enjoyed the opportunity to marvel at nature in the heavens above and on the ground below. Attendees loved the opportunity to come and bring their children to the solar eclipse-watching party.
While gazing at the sun as it became partially blocked by the moon, Flower Mound resident Matt Brown said he brought his children, "because it is a super-rare event and it kind of brings people back to nature."
Min Kim said her 10-year-old son, Rex, had, "learned about the eclipse on the internet and wanted to come."
Twelve-year-old Bowen Burns of Lewisville stated he wanted to come because, "it is a once-in-a-lifetime experience and I am glad to be here."
For those who missed this eclipse, portions of Texas will see a total solar eclipse in April 2024. Sections of San Antonio, Austin, Fort Worth, and Dallas will lie within the path of totality.