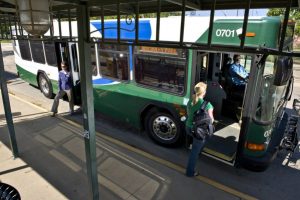 The Denton County Transportation Authority is making several service changes on Aug. 28, including adding flag stops in Highland Village.
The new bus flag stops will allow riders to signal a driver along the existing Connect Shuttle route to board the shuttle without being at an official stop. No flag stopping will be permitted along the I-35E service road, FM 407 or Village Parkway.
Click here for more information about the Highland Village Connect Shuttle, a peak-period bus service offered in the city Monday through Friday from 5-10 a.m. and 3-9 p.m.