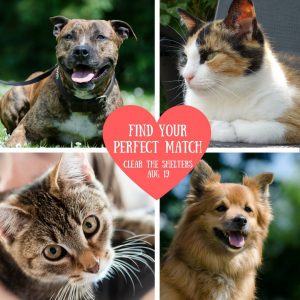 Saturday is a good opportunity to get yourself a furry friend and give them a forever home.
Flower Mound Animal Services and the Highland Village Animal Shelter will be joining hundreds of others in the country in the annual Clear the Shelters event on Saturday, Aug. 19. The Flower Mound center, 3950 Justin Road, and the Highland Village shelter, 2810 Justin Road, will have extended hours that day from 9:30 a.m. to 5 p.m.
More than 60 animal shelters in North Texas are participating in Clear the Shelters this year. As part of the effort to find more animals homes, adoption fees will be waived. Other fees may apply.
During last year's Clear the Shelters day, 7,136 pets got new homes from 66 shelters. Nationally, the event resulted in more than 53,000 adoptions from more than 700 shelters, according to the event website.
Click here for more information about Clear the Shelters.