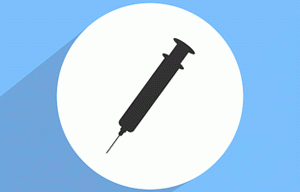 It's back-to-school season, which means time to make sure your children, particularly your preteens, are up to date on their vaccines, says Denton County Public Health.
DCPH is joining with partners nationwide in recognizing August as National Immunization Awareness Month to promote the importance of 11- and 12-year-olds getting vaccinated, according to a county news release.
"We tend to think that only our little ones need vaccines," said Dr. Matt Richardson, director of DCPH, in a prepared statement. "However, 11- and 12-year-olds also need certain vaccines that protect them against some serious diseases. If you haven't done so already, now is the time to check with your doctor to find out what vaccines your child needs."
Preteens need Tdap (tetanus, diphtheria, and pertussis or whooping cough) vaccine, meningococcal conjugate vaccine, and human papilloma virus (HPV) vaccine when they are 11 to 12 years-old, according to the county news release. A booster dose of meningococcal conjugate vaccine is recommended when teens are 16 years-old, and required for enrollment into a Texas college. Teens and young adults (16 through 23 year-olds) may also receive the serogroup B meningococcal (MenB) vaccine, preferably at 16 through 18 years-old. This vaccine protects against a strain of meningococcal that is not in the meningococcal conjugate vaccine.
These vaccines protect against serious and potentially life-threatening diseases, including cancers caused by HPV, meningitis, and pertussis. When preteens are not vaccinated, they are at increased risk for these diseases, the news release said. They can also spread diseases to others – including friends, classmates, family members, babies who are too young to be vaccinated, and people with weakened immune systems.
"The goal is to protect preteens before they reach the high-risk age groups for these diseases," says Sarah McKinney, Immunization Program Coordinator for DCPH. "It's similar to buckling your seat belt before leaving the driveway or putting on your child's helmet before he or she rides a bike."
DCPH clinics offer vaccines to children through age 18 who qualify for the Texas Vaccines for Children (TVFC) program, which covers kids with Medicaid, CHIP, and those who are uninsured. DCPH can also vaccinate uninsured adults 19 and over. Those with insurance that covers vaccines cannot be seen at DCPH clinics but should contact their regular medical provider for vaccines.
Click here for complete DCPH clinic eligibility requirements, hours, and locations. Parents can find out more about the recommended immunization schedule for preteens here.