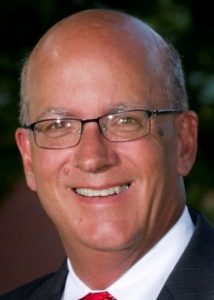 Lewisville Mayor Rudy Durham has penned an article regarding the current legislative special session.  Rudy is articulate and I encourage folks to read his thoughts on the matters of local control and legislative over-reach.
In one section Mayor Durham references the state 'enforcing their political views' upon municipalities.  A more accurate and appropriate term would be 'imposing'.  It is also an arrogant, blatant power grab.  What it isn't is leadership.  Nor is it the conservative approach to government that one would expect to see in Austin.
Two years ago, as Rudy reminds us, the state did the same thing.  That is when they stripped the ability of cities and towns to regulate gas development within their borders.  The result is the difference between five football fields and one, a 1,500 set back or a 300 foot set back.
Flower Mound's representatives were the only GOP rep's who voted against the gas bill. This year, we need more than just a "No" vote from them.  We need and expect them to advocate for Local Control.
Senator Jane Nelson and Representative Tan Parker have a 35 years of combined tenure in the Texas legislature.  We not only need their support in defeating bad legislation, we need them to show leadership and bring other rep's along with them.
It's unfortunate that the Governor and Lt. Governor have littered the special session with so many bad bills and bad legislative ideas.  If passed they will be bad for Texas and they will be bad for Texas residents.
Bills that impose spending limits on schools, cities and towns; Bad Legislation.
Remove local ability to regulate local concerns like trees; Arrogant Legislation.
Bills that regulate where a person urinates; Discriminatory Legislation.
Passing a bill that reduces the roll back tax rate to 5%; Bad Legislation
Calling that bill property tax reform; Legislative Misrepresentation
Passing a budget that relies on property tax increases of more than 7% to fund public schools; Hypocritical Legislation.
Not addressing the underlying Property Tax issue, adequate funding of Public Education; Legislative Cowardice.
Attempting to pass a school voucher program without addressing public school funding; Fiscal Irresponsibility
On the other hand, actually putting #PublicEducationFirst and doing something to address the state's obligation would be a significant step in fulfilling their constitutional responsibility; that would be courageous, that would be exhibiting leadership, and that would be doing the job to which they were elected
If residents, homeowners and voters want real property tax reform, call your legislators and let them know.  Call them today because the Senate is holding rushed hearings this weekend.
| | |
| --- | --- |
| Gov Greg Abbott  512.463.2000 | Lt Gov Dan Patrick  512-463-5342 |
| Sen. Jane Nelson  512.463.0112 | Rep Tan Parker  512.463.0688 |
If Property Taxes are important to you – Call Them
If Public Schools are important to you – Call Them
If Trees are important to you – Call Them
If Bathrooms are important to you – Call Them
If your Community is amazing – Call Them
And when you do call, feel free to tell them that I, along with local elected officials from across the state send our regards.
#PublicEducationFirst  #LocalControlMatters
Bryan C. Webb
Flower Mound Town Council, Place 2