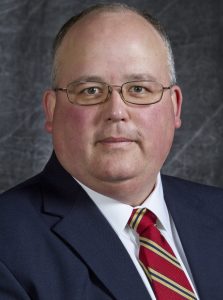 by David Annis, Denton County Extension Agent – Agriculture & Natural Resources
It's rare that you are able to get a group of equine and related specialists from multiple states, in a room to learn from them. It's even rarer that you get two days of access to these specialists!
Top specialists, Ph.D.'s and Doctors of Veterinarian Medicine from Texas and Oklahoma will be on hand to provide the latest information at the first Red River Equine Summit next month in Sanger. Oklahoma State University, Noble Research Institute and Texas A&M AgriLife Extension have come together for this historic meeting.
This two-day event will be held August 4th and 5th at the Ridin' For the Brand Cowboy Church, 5926 FM 455 in Sanger. The meeting will start at 8:30 Friday morning ending after the keynote speaker: Dr. Glenn Blodgett, DVM from the 6666 Ranch, and will pick up again, on Saturday morning at 9:30 Topics will cover:
equine first aid
body condition and effects on the hoof
genetics, leg soreness/lameness
equine laws in Oklahoma and Texas
society perception of show horse welfare
equine nutrition
forage establishment and weed control
hay cutting/baling/storage
pasture productivity
plants toxic to horses
trailer safety
equine biosecurity
and much more!
More information is available at the registration website: http://denton.agrilife.org. The cost for this two-day event is $75 per person with meals included. Registration is mandatory and must be received with payment by July 25, 2017. Due to space considerations, this meeting is limited to the first 150 people that register. If you have questions, contact Robin Hill at 940-349-2894.
Speaker substitution(s) may occur. Educational programs of the Texas A&M AgriLife Extension Service and the Oklahoma Cooperative Extension Service are open to all people without regard to race, color, religion, sex, national origin, age, disability, genetic information or veteran status. The Texas A&M University System, U.S. Department of Agriculture, Oklahoma State University and the State and Local Governments Cooperating. Persons with disabilities needing accommodations for effective participation in the meeting should contact Denton County AgriLife Extension office at least a week in advance of the meeting to request mobility, visual, hearing or other assistance.
Sponsors:
Texas A&M AgriLife Extension: denton.agrilife.org
Oklahoma State University Extension: www.oces.okstate.edu
Noble Research Institute: www.noble.org