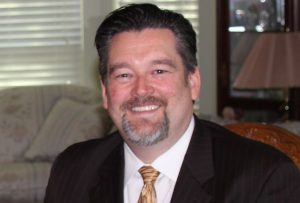 The chief deputy district clerk for Denton County announced this month that he will run for the office of district clerk in next year's election.
Mark Yarbrough of Carrollton is seeking the office after serving as the office's chief deputy for more than three years, according to a campaign news release.
"I am now prepared to take on the full responsibility to lead this department by building on the existing positive initiatives," Yarbrough said in a prepared statement, "while using personal business experiences as a business owner, legislative director and executive director of the Denton County Republican Party to safeguard and help an office of excellence and fiscal responsibility."
Yarbrough is campaigning on his experience and prioritizing customer service, employee retention and accountability to residents, and he plans to help the office "exceed expectations."
The principle function of the district clerk is to support the district courts. The clerk is registrar, recorder and custodian of all court pleadings, instruments and papers that are part of any cause of action in any civil or criminal district court. The current clerk, Sherri Adelstein, is not running for re-election.