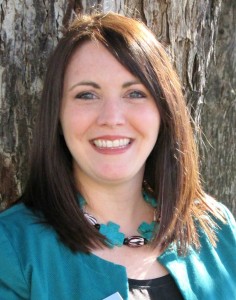 by  Courtney Davis, Denton County Extension Agent – Family & Consumer Sciences
Many people do not realize that the beverages they drink actually contribute to a large number of calories consumed that can add up over time, causing added weight gain.  Rethink your drink and make healthier beverage choices.
Staying hydrated is essential for life, but not all beverages are created equal.  Some fluids contain calories while others do not.  When someone follows a healthy eating plan, he/she does not need to rely on drinks for energy needs.  Non-caloric drinks include: water, tea, coffee and/or some diet drinks.
Drinking sugar-sweetened beverages is on the rise in the U.S.  Any drink with added calorie-containing sweeteners is labeled sugar-sweetened.  Sugar-sweetened drinks include: soft drinks, fruit drinks, sweetened-coffee drinks, smoothies, flavored teas and other contain sugar in ingredients listing on the label.  If sugar is listed as one of the first four ingredients on the label, than sugar is a prominent ingredient and you can probably make a better choice.
If beverages contain so many calories, some people often wonder why they don't feel full.  This is due to several reasons. First, fluids empty from the stomach faster than solid foods causing you to feel hungry shortly after drinking a beverage.  Carbohydrates also add most of the calories to drinks—especially sugar-sweetened drinks.
Since protein- or fat- rich foods/drinks can add calories to drinks, these nutrients are less quickly absorbed due to the protein and fat content leaving you feeling fuller longer than carbohydrate-rich foods and drinks.  Lastly, more effort is made to eat solid foods resulting in more time to feel full.  Taking time to chew and talk during meals gives the stomach time to "tell" the brain that it is full.  People drink beverages more quickly.  Since fluids empty quickly from the stomach, less time exists for the stomach to "tell" the brain that it is full.
Research shows that people who drink more sugar-sweetened beverages before a meal tend to eat more calories than those who drink much less sugar-sweetened beverages both before and during the meal.  So, what's the big concern?  We tend to consume more calories, not accounting for the calories coming from our beverages which can eventually lead to weight gain.
Several studies have shown that those individuals who cut out sugar-sweetened beverages are more successful at losing weight and maintaining their loss than those who continue to drink their calories.  When trying to lose weight, cutting back on soft drinks and specialty drinks such as lattes and smoothies could be the best way to go.  Let's take a look at the facts about these drinks so that educated decisions can influence our drink choices.
Specialty coffee drinks are a favorite "pick-me-up", but they often have high amounts of sugar and calories.  A 16-ounce Vanilla Latte from Starbucks contains up to 210 calories while the same sized Vanilla Latte from McDonalds can contain up to 280 calories. That's nearly 2,000 extra calories in one week's time.
Smoothies can also be tricky.  Although smoothies can be a good way to add fruit to an eating plan, sometimes they supply a lot of extra calories.  A 20 ounce Banana and Berry Smoothie from Smoothie King contains 364 calories while the same sized similar smoothie from Jamba Juice contains 400 calories.
Soft drinks provide calories, too.  A 12 ounce can of Coca Cola contains 145 calories.  Drinking several of these a day can really add up over time.
Americans should get most of their daily fluids from water.  Tea and coffee can be healthy options, but watch what you add to them. Low-fat milk products are also a great choice as they are good sources of calcium, vitamin D, and high quality protein.
If you would like to know more about making better beverage choices, contact Courtney Davis, Denton County Extension Agent for Family and Consumer Sciences at 940-349-2882 or [email protected].