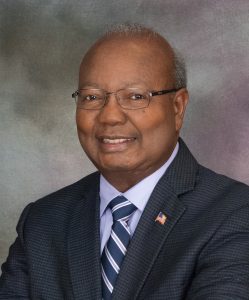 Bill Lawrence, the former mayor of Highland Village, announced this week that he will run for Denton County Justice of the Peace in Precinct 3 next year.
Lawrence, a consultant and former three-term mayor of Highland Village, said in a news release that he's running for the office because he is committed to "public service and the rule of law."
"I believe in having judges serve in our Judiciary who will honor the Constitution and not legislate from the Bench," Lawrence said in a prepared statement. "My long term goals include, enhancing court efficiency, protecting rights of citizens and ensuring that laws are strictly enforced."
Lawrence is looking to succeed current the current justice of the peace, Becky Kerbow,in Precinct 3, which covers Lewisville, Highland Village and Copper Canyon.
Lawrence, a Highland Village resident for 34 years, is a retired colonel in the United States Air Force Reserve and a Bronze Star medal recipient, according to the news release. He is also a former IRS tax attorney, a past commissioner on the Texas Judicial Conduct Commission, an election judge, a vice president of the Denton County Republican Assembly and a commissioner for probate court eminent domain cases.