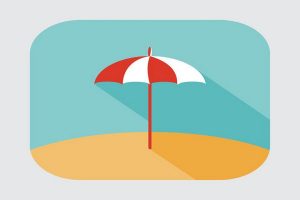 Looking back over the years I realize that our last "real vacation" was in 2011.  And even though math is not my strong suite, I'm thinkin' that was six years ago. I define "real" as time away from home where I don't have to figure out what to have for dinner, do dishes, make my bed, or clean anything.  Even if I don't do any sightseeing or shopping for lavish couture, I'm content not having to do any of the aforementioned tasks.  I'm actually fairly low maintenance though my husband might beg to differ.
The only travel my husband and I do consistently (aside from a few road trips) is to fly to and from St. Louis where we grew up and still have family.  Two to three trips a year is the norm.  To our way of thinking, the most glamorous thing to do, after visiting with the fam, is to visit our favorite haunts…always restaurants.  "The Hill," loaded with and renown for its Italian food, is the best ever.  (Actually, there are many worthwhile attractions just not that appealing since we lived there so long.)
I thought you needed this info so you could appreciate how thrilled we were with the "real" vacation we just returned from. It was a 10 day stint in the British Virgin Islands!  We actually spent the first 2 nights in St. Thomas, a US territory.
Since we'd be spending 8 days on a chartered catamaran, packing a suitcase was a challenge compared to trips we'd taken in the past.  For instance, the luggage needed to be collapsible so as not to take up too much space in our cabin on the ship.  So I sought out a large size duffle bag and bought several varieties from several different stores.  Reading the ratings, if there were any, on the net helped me narrow down my search.  My husband claims I pack like I'm going on a world tour no matter where we go, so I did some trial runs and "practiced packed."  I only kept one of the grips I'd purchased and returned the rest.  After all the running around I did, buying and taking back, I really needed this vacation.  Although the stores were very accommodating when I showed up with my return, the ones where I'd been more than once, well, the customer service reps began raising eyebrows.  If they only knew how hard this was on me!
We stayed at the Mafolie Hotel aloft a hill overlooking Charlotte Amalie Harbor.  It was breathtaking!   While the hotel is well known for its fabulous meals, lobster being one of their claims to fame, the rooms leave a bit to be desired.  When my hubby booked them the confirmation came back saying, "Three rooms confirmed."  He sent a second email asking for more detail.  The response was a doozy.  Each room would have a tub or shower, a view of the harbor or not, a king or queen size bed and no mention that in one of the three you wouldn't be able to see the TV from the bed.  We traveled with two other couples and fortunately my husband and I, quite by accident, ended up with the nicest room of the three.  To call it the "nicest" is a stretch since there was a serious scarcity of leg room between the dresser and the end of the bed.  You had to skinny past one another to get to the bathroom.  And once there we discovered a pretty large stone shower with no shower curtain.  Our harbor view was actually of one of the roofs of the hotel.  It was in one of the other smaller rooms that you got a peak of the water below. But you just can't have it all so here's where a flat screen TV was mounted around a corner.  In the third accommodation there was a very small bed (advertised as a queen) and no door on the bathroom whatsoever.  (Of course no shower curtains hung in their rooms either.)
Signs were posted asking that guests turn off the air conditioner when leaving the room because the price of electricity is so high there.  Water is also a precious commodity so there are gutters everywhere to catch the rain which then drains into cisterns.  This is used mainly for bathing and cooking.  We were relieved to learn that only bottled water was used for drinking.  The hotel met my criteria just fine, didn't have to cook, didn't have to make my bed and sure didn't have to clean anything.
While waiting for a taxi outside the Mafolie (to take us into town) we watched an iguana cross the road and plenty of chickens inclined to get to the other side as well.  Never did learn the solution to the age old question…why did the chicken cross the road? (Or the iguana either, for that matter.)
Since we were in the Islands, "Mon," the pace was slow.  We had to wait quite a spell for our taxi to take us to Charlotte Amalie (downtown St. Thomas).  The taxi…think mini-van with no sides, a cloth canopy roof, and no seatbelts was a bit daunting.  These things are wide open with bench seating and a thrill a minute whipping around sharp curves, climbing extreme hills and navigating snake like one-way streets.  Might as well have been on a ride at Six Flags!  Except you're not expected to tip there.
But once we reached our destination, we spent the majority of the day ducking in and out of shops that were loaded with all varieties of clothing, to include a plethora of hats, shirts, skirts and all things swimwear related.  My husband went on a shirt spree and bought at least twelve.  The coolest ones were white with black designs in the flavor of the islands.  Once out in the sun the black turned into vivid colors.  I must live a sheltered life because I'd never seen shirts behave like this before.
If we tired of these stores there were hungry jewelers literally hanging out of their store fronts begging for our business.  (St. Thomas is for the serious shopper with deep pockets.) To lure you inside, they promised (and delivered) cold beers, water, soda, wine or even hard liquor.  You could literally drink your way through the city.  Their ruse was to get you drunk enough to buy their bangles and OMG there were pounds of gold and diamonds.  I was (after drinking only soda) beguiled into buying a really cool gold anchor necklace with a small silver coin in the middle. It was fashioned from the metal of a famous old ship that had sunk off the coast of Florida in the 1800's.  True or not, I bought the necklace and the story which came with papers that made it appear to be quite authentic.  Another gal in our party purchased a gorgeous diamond ring and the third lady ended up with a delicate chain necklace enhanced with tiny diamonds.  Some of us walked out sober but we all left with a special treasure and feeling quite euphoric!
Next month I'll continue our sojourn to include 8 days on a fully crewed catamaran which sailed throughout the BVI's.
Read Cindy's column each month in The Cross Timbers Gazette.