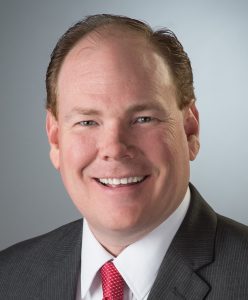 Opening of Southwest Courthouse July 14
Just a reminder that our Denton County Southwest Courthouse grand opening celebration is Friday, July 14, at 3:30 p.m. The Southwest Courthouse is located at the northwest corner of Hwy 377 and Canyon Falls Drive in Flower Mound on five acres in the beautiful master planned development of Canyon Falls in western Flower Mound, along Canyon Falls Drive at Hwy 377, just north of FM 1171. We invite you to join us for this special occasion! We look forward to serving the residents of southwest Denton County.
Completion of US 380 Project
As we take another step in providing safe roads for the citizens of Denton County, we are celebrating the completion of all phases of the US 380 projects – in-town, rural and urban. With the improvements to US 380, we have greatly improved safety and mobility by taking the road from a two-lane, undivided highway to a six-lane median-divided facility.
In addition to these improvements, the County and City of Denton partnered to allocate funds for the installation of the traffic signal at Cindy Lane and US 380. The cost of the signal was $400,000, with the County contributing $250,000 and the City contributing $150,000 in an effort to move forward with this much-needed safety feature.  TxDOT also played a key role in expediting the process in meeting the requirements for warranting the signal.
This project was constructed to address the safety and to accommodate the increase in traffic along US 380 due to the population growth. These TxDOT projects might never get off the ground if not for the support of our partners.
Together, we can identify and prioritize transportation needs for our citizens in locations that are successfully growing and producing a superior quality of life, and we greatly appreciate your patience during this process.
Canyon Oaks Roadway and Drainage Work
We are happy to report that on May 9, 2017, Commissioners Court approved the specifications for roadway and drainage structure replacement, rehabilitation, and restoration in Canyon Oaks.
This project consists of replacing 350+ linear feet of corrugated metal pipe, concrete pipe and concrete box, repairing 6,000 square yards of asphalt paving surface, leveling up, adding an asphalt waterproof mat and overlaying more than six lane miles of roadway, plus the clean out of sediment deposited in drainage ditches.
Denton County Public Health Working Hard on the 2017 Mosquito Season
The CDC and the Texas Department of State Health Services have granted Denton County funds to increase education, add mosquito traps in unincorporated Denton County, provide training events for response to disease outbreaks, and to fund education efforts for residents.
Public Health has already provided several traps to local communities to monitor and report West Nile Virus activity in mosquitoes. New traps designed to catch the Aedes mosquitoes have also been added. These particular mosquitoes are the type that could transmit Zika virus in the event of local transmission.
All in all, the additional dollars and efforts are prioritized to prevent mosquito-borne disease transmission. If you have questions about these efforts, feel free to call DCPH at 940-349-2900.
Check out the Health Department's Zika website at www.dentoncounty.com/health. Click on "ZIKA Virus Information" at the top of the page and you will find tons of resources. One of these is the Denton County Health Department's award winning mosquito map. The map is updated weekly to show trapping data of how many, what type, and if they are positive or negative for West Nile. This map is very useful and tabulates all the data that cities provide to the county, as well the county's own trappings from unincorporated areas. The map is available for anyone interested in mosquito activity near them.
Reconstruction of Radecke Road in Krum
Denton County and the City of Krum are partnering for the reconstruction of Radecke Road for a distance of 2,860 feet from Hopkins Road to 6th Street, located within the corporate limits of the City.
The project includes drainage, removal of existing asphalt, add base where needed, with a total cost of $155,000, with the City agreeing to reimburse the County $155,000 for labor, materials, and machinery for the project.
This project involves roads that are an integral part of the County's road system, and we are undertaking it to facilitate safe travel on an improved roadway. Improved traffic flow on Radecke Road will promote public safety and serve a public purpose for the benefit to the citizens of the County and the City.
Did You Know?
The Denton County Elections Administration is happy to announce that Commissioners Court has approved the purchase of new voting equipment for Denton County.
Verity, from Hart InterCivic, has been chosen as our new voting solution. Verity is the only totally new voting system that has been certified by both the federal Elections Assistance Commission (EAC) and the Texas Secretary of State, and is built according to the latest security standards from the EAC. The Verity system was recommended by Denton County Elections Administrator Frank Phillips and both the Republican and Democratic parties of Denton County.
The Verity solution is a paper-based voting system, but not in the traditional sense. Denton County has historically used a combination of electronic and paper voting. Prior to the purchase of Verity, paper ballots had to be printed beforehand and delivered to the proper polling site. Paper ballots that were not used resulted in wasted cost and were required to be kept in storage for up to 22 months after an election.
Wasted money and long-term storage of un-voted ballots are now a thing of the past. Verity is a true "ballot on demand" system. Once a voter has checked in, their ballot will be printed on the spot by Verity Print, and once marked, will be scanned on the Verity Scan digital scanning device. Voters with disabilities mark their ballots on the accessible Verity Touch Writer ballot marking device, then scan them, along with other voters' ballots, using Verity Scan.
Most importantly, we will now have a true paper trail after each election. If a recount is needed we can turn to the actual ballots voters submitted. Denton County Elections Administration is happy to move forward with Verity as our new voting solution and we trust our voters will be, as well.
Connect With Us
We would love to have you connected to the county by subscribing to our newsletter. Just use this link and enter your email and you'll be up-to-date on everything that's going on in Precinct 4: http://bit.ly/2aT2XNW.
And be sure and find us on Facebook at www.facebook.com/CommissionerAndyEads for the latest news in Denton County.
If you have any questions or comments, please let me hear from you. My email is [email protected] and my office number is 940-349-2801.