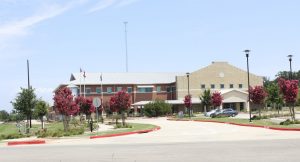 The Denton County Commissioner's Court approved the $8.7 million purchase of new Verity paper voting machines during their meeting June 20.
County elections administrator Frank Phillips, who highly recommended the purchase, said he expects them to be ready for this November's constitutional election.
The purchase comes on the heels of a 2016 election cycle that was marred by technical problems. The previous elections administrator, Lannie Noble, retired directly afterward.
Programming errors during early voting saw many citizens turned away, and filing errors on Election Day caused new ballots to be mixed with ones that had already been counted. County votes had to be recounted — twice.
Read more from The Lewisville Texan Journal.