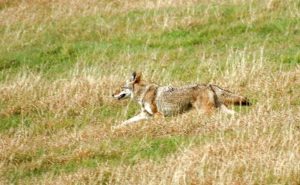 Do you see coyotes lurking behind your home? Did a bobcat and her kittens make a den of the space underneath your porch? From raccoons to snakes, urban wildlife has adapted to live in the habitats created by human dwellings.
Lewisville Animal Services hosted a public information session on urban wildlife and how to deal with the creatures residents encounter.
Led Thursday evening by Marcus Stephens with 911 Wildlife, the only wildlife control company in Texas endorsed by the Humane Society, attendees learned the myths of and tricks to co-existing with wild animals in urban areas.
Read more from The Lewisville Texas Journal.