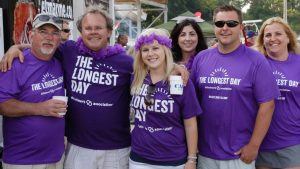 Avanti Senior Living at Flower Mound is teaming up with local businesses and neighbors to start an Alzheimer's awareness movement in southern Denton County.
To kick start this movement, the new senior living center will host a carnival in recognition of The Longest Day to raise awareness and funds for Alzheimer's research.
Each year on the summer solstice in June, people around the world gather for "The Longest Day" to pay tribute to the strength, passion and endurance of those living with Alzheimer's. The Longest Day honors those who face the daily challenges of living with Alzheimer's; those who live the longest day every day.
The carnival will be held this Saturday, June 17, from 10 a.m. to 3 p.m. Proceeds from the game and activity ticket sales will go to the Alzheimer's Association, and the organization will also have a booth set up with more information about the upcoming Walk to End Alzheimer's.
The community hopes at least 100 people will sign up and join "Team Flower Mound" for the walk this fall.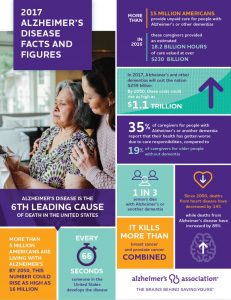 "We are thrilled to host this community carnival and start a movement for Alzheimer's awareness in the Flower Mound community," said Vicki Lee King, executive director of Avanti Senior Living at Flower Mound. "Our goal is for families and people to come out and enjoy the festivities while giving back to an important cause. We are also using this event as an opportunity to invite people out to learn more about Alzheimer's, dementia and memory care. We are here to serve as a resource for anyone who has questions about what to expect, next steps and more. Booths for games, information and activities will be set up throughout our parking lot. There's something for everyone!"
The carnival will feature a waterslide, bounce houses, water wars with water balloons, face painting, cotton candy, carnival games with prizes and more. All vendors are providing services, materials and their time for free. Residents who frequent the Flower Mound senior center have also volunteered their time to help run the carnival.
"Alzheimer's is an emotionally painful disease, but we know that if we give seniors the therapies and tools they need to keep them engaged, they can flourish and continue to live a quality life," said Lee King. "This is the driving purpose of these events: to educate families on the disease and to raise funds for research which is aimed at finding a cure. We specialize in memory care and have seen firsthand how memory impairments affect seniors and their families. We are committed to making a difference in the lives of those in Flower Mound living with Alzheimer's or dementia."
Call 469-294-1080 for more information about the event.