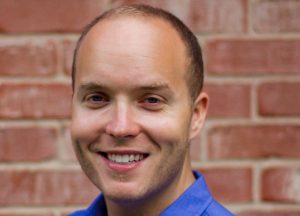 At the age of 23, Derek Benson was experiencing major health issues that doctors could not figure out. In the middle of all this going on, he was applying to PA school and was set on becoming a physician assistant.
He was referred to Dr. Chris Zaino in The Woodlands who is a corrective care chiropractor.
After three months of care, Benson experienced results like he had never before with his health. It literally saved his life.
He went on to become a paramedic for 10 years at Cypress Creek EMS in Houston.
Benson became a corrective care chiropractor in 2015 after graduating from Parker University in Dallas and has just opened Elevation Health in Highland Village.
"He has a true genuine passion for helping people and wants to see people's bodies heal like we were meant to. He does not treat symptoms, he corrects the cause," according to Madison Eichholtz, Wellness Coordinator at Elevation Health.
Dr. Benson has a big heart for kids which is why he has partnered with the Make-A-Wish Foundation where 50 percent of new patient exam fees are matched and donated back to children with life-threatening illnesses and diseases.
Elevation Health is located at 2150 Justin Road, Suite 100, in Highland Village.