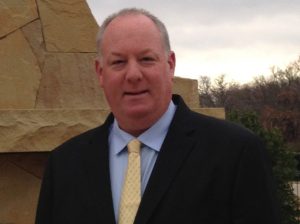 Donnelly, Whisenhunt and Stoehner Sworn-In
The Town of Double Oak congratulates Mayor-Elect Mike Donnelly, Council-Elect Scott Whisenhunt and Council-Appointee Stacie Stoehner on their swearing-in's.
Mayor Donnelly and Councilmember Whisenhunt will serve their elected 2-year terms of office. Councilmember Stoehner will serve 1-year as an appointee to a vacant seat.
The council has appointed Councilmember Ted Gruenloh to serve as Mayor Pro Tem and Councilmember Andrew Wills to serve as Deputy Mayor Pro Tem.
This year's Councilmembers are Anita Nelson, Ted Gruenloh, Andrew Wills, Scott Whisenhunt and Stacie Stoenhner. This is an outstanding group of public servants and I know they will serve the citizens, staff and town each day with the best interests of the town in mind.
In May 2018, there will be three (2-year) council seats up for election and the one (1-year) term on the ballot. In total, there will be four (4) council seats up for election in May 2018.
Thank you to the Double Oak Women's Club for providing refreshments for the reception.
Double Oak is appreciative and thanks Dr. Ara Minassian, his wife and family for his dedicated service all these years serving on Town Council.
The town thanks Election Day Judge Mark Pavlovich, Alternate Judge William Wetherbee and Election Clerks Roxanna LeBlanc and Deeann Herring for all of their work.
Double Oak Police Department – National Police Appreciation and Memorial Week
 Chief Derrick Watson and his staff on the Double Oak Police Department sincerely thank the Double Oak Women's Club and the many residents who came by during National Police Week and left delicious treats, cards of appreciation, posters or just stopped by to say, "Thank you for your service." On behalf of the town, thank you and we appreciate everything the DOPD does for our community every day and all law enforcement agencies.
DOVFD Chief Mike Ayers Steps Down
Chief Ayers and the DOVFD have notified the town of his resignation as Fire Chief of the Double Oak Volunteer Fire Department. The DOVFD and town appreciate the leadership and guidance he has provided during his tenure as Chief. Thank you, Chief Mike Ayers, for your service. The department is in good hands with Assistant Chief Scott Whisenhunt now acting as Interim Chief until the DOVFD Board of Directors selects the next Chief.
Fiscal Year 2017-2018 Budget Planning
Budget discussions begin in June to prepare for the next fiscal year which goes in effect on October 1st. The intent of the mayor, council, staff and citizens is to develop the '17-'18 fiscal year budget with no property tax rate increase and no use of prior year carry-over to balance the budget. These are two important goals that can be achieved by strategic planning, budget reductions, cost controls and tough decision making in keeping the best interests of the town and taxpayer at heart.
The current fiscal year operating budget is balanced without use of reserve funds from the balance sheet. Double Oak's ad valorem property tax rate is 0.23240 per $100, which is one of the overall lowest in Denton County and North Texas.
Our town recently received another clean and very good annual audit report. The town has little debt and does not have any financed bond indebtedness. Double Oak operates on the principle philosophy of pay as we go and maintains a sound financial reserve for emergencies, operations of the town, capital improvements and for unexpected items that pop up. Council welcomes residents to attend our meetings as we proceed preparing the next fiscal year budget.
Waketon Road Widening – Drainage Improvement Project Preliminary Information
 At the March 6, 2017 meeting, the Town Council approved the interlocal agreement between the town and Denton County for the Waketon Road widening and drainage improvement project. The town also approved the engineering services contract.
Engineer design plans began 2009-2010 and are 80%-90% complete
Waketon Road Widening and Drainage Improvement Project shall be from Cross Timbers Drive to Chinn Chapel Road
Engineering and utility crews will be placing survey and utility markers
Requires easements and right-of-way for drainage, sidewalks, roadway improvements and planned round-a-bout
Anticipate future public meeting during final design phase
Anticipate going out for bids Fall 2017
Anticipate construction beginning 2018 and duration approximately one (1) year
Concrete roadway construction with street curbs and gutters and storm drains with underground storm water pipes
Sidewalk path planned on the south side
Improve roadway safety, provide for sidewalk on north and improve storm drainage; the roadway width will increase (approx. 7ft each side) from current est. 22ft width to est. 36ft width
Improve from narrow 2-lane asphalt roadway to a wide 2-lane concrete road with center turn-lane
Round-A-Bout similar to the one at Dixon Ln. will be constructed at Waketon – Chinn Chapel intersection by Town of Flower Mound
If you have questions, please contact Charlie Wright, Director of Public Works, [email protected] or (972) 539-9464. Check the town website for ongoing updates www.double-oak.com.
Annual DOVFD July 4th Parade and Picnic
Members of the DOVFD are making preparations for this fun annual event. They need volunteers to help set up and break down-cleanup, people to help with food, drinks and games. Students in need of volunteer community service hours for school and other organizations find this is a perfect & easy way to pick up some of those required hours. Needed are items or services to auction off with all proceeds going to the fire department. You can find more information about the DOVFD and annual 4th of July parade and picnic @ www.dovfd.org.
If you wish to volunteer, donate items for auction or be a sponsor, please contact the DOVFD Fire Station @ 972-539-7683 or Captain Kathy Heimerdinger.
Remember to start getting those floats ready for the parade. Let's make this year's event one of the biggest and best ever. There will be lots of good food, drinks, music, fun for kids and adults, and, neighbors to visit with.
Town Council to Discuss Types of Businesses Wanted in Town and Zoning
 Members of the Town Council want to discuss types of businesses they think are wanted in Double Oak and related zoning issues. This topic will be on future agendas with citizens and interested parties encouraged to attend meetings. As the process moves forward, Council at some point will ask for this to go before the Planning and Zoning Commission then they will make recommendations to Council.
Code Enforcement: Tree Limbs Required 12-Ft or Higher Over Streets
Charlie Wright, our code enforcement officer, patrols the town monthly for the protection, and promotion of health, safety, property values and environment. It's a tough and necessary position that the town, residents and court take seriously.
The town reinforces that residents need to look at their property, particularly tree limbs that hang over/into a street and ensure they are trimmed up to 12 feet or higher above the street surface as required by town ordinance.
The most common property code enforcement violations are: tall grass and weeds, trash and debris, junk vehicles, right-of-way obstructions/low tree limbs, stagnant pools, property maintenance, working without a permit, vehicles parked on grass, brush and mulch piles for extended periods and signs posted illegally in right-of-way.
The town appreciates and thanks residents who have already addressed issues on your property including the trimming up of low limbs over streets. When you receive a code enforcement letter from the town, please comply immediately and contact Charlie.
Stay Informed on Town News and Happenings
Town Secretary Charlotte Allen sends out email blasts as needed to inform the community of important events and happenings. This information also gets posted on the town website. Please send your email information to [email protected] with your written request to be added to her list and check the town website often at www.double-oak.com.
End of School Year – Graduations, Summer Break/Youth News & DOPD House Watch Program
The Town of Double Oak offers congratulations and best wishes to all Double Oak graduating students. Your town is very proud of you and the hard work you have put into the school year!
Drivers, please pay attention and obey the posted speed limit and stop signs as you drive in Double Oak as our kids will be out of school enjoying summer break playing and riding bikes along our streets.
Congratulations to Kimberly Flack, daughter of Brad and Lisa Flack, on being awarded the 2017 Double Oak Women's Club $500 Scholarship. Kimberly plans to attend the University of Texas in Austin and study International Business.
Congratulations to Ben Ferguson, son of Mike and Keelie Ferguson, on his Congressional Appointment to the U.S. Military Academy (Army-West Point).
Your Double Oak Police Department provides a House Watch Program when you are out of town traveling. Hundreds of residents use this service each year where you fill out a form and request a close patrol. Operating our own 24/7 full-time police department, the town is pleased to provide this service to all Double Oak residents.
Flag Day – Wednesday, June 14
The United States celebrates Flag Day on June 14th each year to honor the United States flag and to commemorate the flag's adoption (June,1777). On the same day, the United States Army celebrates its birthday (June,1775). "Many have given their life protecting our country and freedom. On National Flag Day, June 14, raise "Old Glory" and fly it proudly."
Happy Father's Day – Sunday, June 18
Thanks to all the dads, granddads, uncles, brothers, nephews and men out there being good examples for our kids and in our communities
Double Oak wishes all a fun, happy and safe summer!