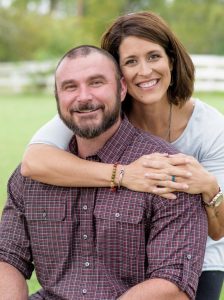 by Adam & Debra Hammett
Finding ways to maintain motivation is a struggle for a lot of people. You get excited to start a new program or a new job and you are very driven in the beginning. As the newness wears off, so does momentum. You lose motivation. This happens even though you were doing something you have wanted to do for quite some time. Why does this happen and how can you prevent it?
Motivation is not an issue of willpower. Just like happiness, anger, and sadness, motivation is an emotion. Emotions are temporary. To make motivation more permanent, we must tie motivation to a deeper purpose, then create a set of habits based on that purpose.
Find your purpose utilizing The Five Whys. Ask yourself, "Why do I want to do this?" Then ask, "Why is that important to me?" Continue asking yourself "why" three more times. You will gain incredible insight with a few short questions.
Focus on activities that satisfy your WHY. Is your purpose to improve your confidence? Choose activities that you know make you feel confident. Try new activities that have intrigued you.
Schedule tasks or activities in your calendar. Treating the new habit like an appointment means you are less likely to skip it. Check it off your to-do list!
Join forces with a friend who has the same goal. Having someone else depend on you to do your part goes a long way toward improving commitment.
Take the first step toward keeping up the habit. Action precedes motivation. Taking the first step usually leads to steps two, three, and more getting done too!
Once the habits become routine, you will find that motivation is not an issue! If you find yourself struggling to maintain motivation, or just don't know where to start to get the motivation, reach out to one of us.
Adam & Debra Hammett are certified personal trainers and owners of Serious Results, operating at Transform U Fitness​ in Lewisville. Debra is also a Precision Nutrition Level 2 certified coach. You can reach them at [email protected] or [email protected]