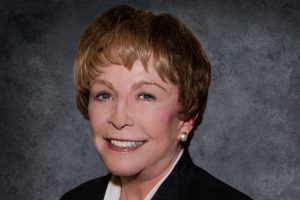 Sincere thanks to Copper Canyon residents for their extraordinary patience during the inconveniences of rebuilding both Woodland Drive and Chinn Chapel Road at the same time!
Town residents have been incredibly understanding during the rebuilding of these two roads simultaneously. The usual issues have occurred: (1) being sure each driveway is properly aligned and elevated as it joins the new roadway; (2) rebuilding any mailboxes that had to be demolished due to road widening and construction, and (3) even making sure that damaged sprinkler heads alongside the new road's edge are repaired or totally relocated.
Our contractor Quality Excavation has lived up to their prior fine reputation with Copper Canyon, when several years ago they rebuilt Orchid Hill Lane and offsetting roads and Mobile Drive and Blackjack Lane. We have had a handful of complaints from residents, and the contractor has immediately addressed each of them. In fact, several residents have told Town Hall that the daily workers are very accommodating and understanding about promptly moving road equipment when they need to get in and out of their driveways.
Our erratic North Texas weather may intercede, but I hope we are able to drive on the current block of Woodland Drive under construction about the time this Gazette arrives!  Please check with the Town website www.coppercanyontx.com for updates on the road construction schedule. (Supervisor Stacy's cell number is also on the website.) The next block of Woodland Drive, from Chinn Chapel past Town Hall to the east end of current construction, will begin shortly. But again, all traffic will still be able to drive west and all homeowners will be able to access their driveways.
Kansas City Southern will begin modifying railroad crossing at Chinn Chapel Road.
Once this modification is complete, all of Copper Canyon will become a Railroad Quiet Zone. In other words, no train engines will honk horns when traveling through Copper Canyon.
Reception Honoring Graduating Copper Canyon Seniors and College Scholarship Awards Announced
A Reception at 6 p.m. Monday night May 8th at Town Hall before the regular Council Meeting honored all graduating Copper Canyon seniors! Our four judges had $4,000 from donors to give. Judges and winners will be announced in the June "What's Happening" column. The scholarship award money will be paid directly to the respective university to apply to the individual recipient's tuition.
Copper Canyon's Grace Weir dealing with passing of son Kevin Davis
Grace called me the morning of April 25th to tell me she had suddenly lost her oldest son Kevin the day before. Every parent's nightmare is to lose their child.  And, it seems not the "natural order" to outlive your child.  But with the blessing of living a long life that becomes a realistic probability. Grace is 88 and this is the second of her three children to pass before her.
Grace moved onto her 10 acres in Copper Canyon in 1963. She said she and husband Luther Davis had their three children in "three rapid fire stair steps!"  Kevin was the oldest son, then daughter Brenda (who lives next door to Grace in Copper Canyon), and then second son Kerry. Davis died several years back, just before he was to go to the Mayo Clinic for further medical treatment.
Kevin Davis was 66 and semi-retiring from his profession as a registered surveyor in Waxahachie. His mother Grace welcomed his help and advice in managing her acreage in Copper Canyon. Kevin's wife Dana found him at home having trouble breathing, but he died before paramedics could respond to her 911 call. Grace said they thought it might have been a heart attack.
Kevin is survived by his wife Dana Davis, three children and 5 grandchildren: oldest son Eric Davis of Lewisville and wife Tamara Davis and their children Scott Davis and Thomas Davis; second son Kody Davis of San Antonio and wife Elizabeth Davis and their son Jaden Davis and daughter Audrey Grace Davis; youngest son Brittain Davis of Flagstaff, Arizona and wife Rachel Davis and their son Arie Davis.  Kevin is also survived by his mother Grace Weir and sister Brenda Davis Adams, both of Copper Canyon.  Grace proudly told me that Kevin's only granddaughter was her namesake – Audrey Grace!
Grace Weir is a long time and very enthusiastic member of Chinn's Chapel United Methodist Church. May she find solace there and among her many loving friends and family members.
Mayor's recent Far Eastern travels through South Korea and Japan
I apologize for not mentioning ahead of time that there would be no "What's Happening in Copper Canyon" article last month.  I had planned to write something, but golf ball-baseball size hail damaged Emil's and my home's roof and gutters and put huge holes in two skylights in our master bedroom and bath.  This all occurred 2 nights before my 13 hour direct flight to Seoul, South Korea.  So, I was dealing with insurance adjusters and our roofer, instead of writing the April column.
I flew Korean Air from Seoul to Osaka, Japan the day before the North Korean dictator fired his latest test ballistic missile.  The missiles can now reach both South Korea and Japan, US allies, and other parts of South East Asia and China.  The dictator's goal is to have intercontinental ballistic missiles carrying nuclear warheads that can reach the United States.
Next month, I will add to the end of my column some observations from my weeks in South Korea and Japan. Some readers may be interested – and others are welcome to just skip my travel comments.