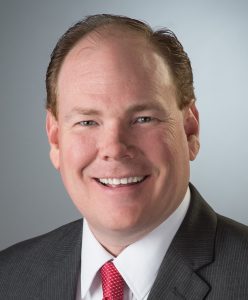 New Positions at the County
I am pleased to announce a few changes in our department and at the county level. Lori Fickling, the previous Precinct 4 Chief Administrator, has been named the new Economic Development Director for Denton County. This is a new position for the county and Lori brings a wealth of knowledge and experience to the job. She looks forward to working with our cities and towns to bring quality development to the county.
The new Chief Administrator, Shannon Joski, joins the office with more than 20 years of experience in administration and sales in the private sector, having moved recently to Texas from New York. She lives in Flower Mound with her husband, son, and twin daughters. Shannon looks forward to being an active part of the county and community.
Severe Weather and Emergency Notifications When it Matters Most
Denton County Alert is a 21st century state-of-the-art Emergency Notification System that alerts you based on your individual preferences and location. Receive alerts to your cell phone, landline, by text message, and e-mail.
Do you have multiple locations you want to monitor, such as home, work, school, fitness center, and daycare? You can have up to five registered locations that all receive alerts when you need them most. Easily select just the alerts you find most important. Alerts sent by the National Weather Service are automatically forwarded to your registered devices within seconds of an activation with instructions on how you should react.
This service is open to all citizens living and working in Denton County. Several cities and towns also use our system, and a full list is available on our registration webpage: www.dentoncounty.com/emergencynotifications. Standard voice and data rates may apply but there's no additional charge to participate in this service.
Denton County also recommends that all residents and businesses purchase a "NOAA All Hazards Alert Radio with S.A.M.E. Technology" and program to receive notifications. The required county code for most weather radios is Denton County FIPS Code 48121. Radios may be purchased through multiple retail and online dealers.
Denton County Community Market Returns to Historical Park
Come out to the Denton Community Market for great local farm products, locally-produced items, local music, family-friendly activities, and to meet friends!
Opening Day of the 2017 season of Denton Community Market was Saturday, April 1, which was also the 150th Anniversary of the Chisholm Trail. The Community Market is a producer-only farmer's market and art market in Denton featuring live music, kid's activities, local farms, local artists, food trucks, food vendors and more!
The market is held at the Historical Park of Denton County, 317 W Mulberry Street in Denton and is open from 9 a.m. to 1 p.m. every Saturday in April through November. Come visit and shop and bring the whole family!
Denton County Celebrates the 100th Anniversary of Girl Scouts in Denton County
This past month marked the 105th anniversary of the Girl Scouts of the United States of America's founding by Juliette Gordon Low in 1912 in Savannah, Georgia.
Denton County Commissioners Court proudly proclaimed March 13-18 of this year as "Girl Scout Week" and March 12 as the 105th anniversary of the founding of the Girl Scouts of the USA. In addition, the proclamation included the 100th anniversary of the first recognized troop started in Denton County by Beulah Ann Harriss at the North Texas State Normal College in Denton.
Girl Scouting has inspired millions of girls and women with the highest ideals of courage, confidence, and character; and through the Girl Scouts leadership experience girls develop the skills and lessons that will serve them a lifetime so that they may contribute to their communities. The Girl Scouts organization has grown to 1.9 million members and more than 800,000 adult leaders, who are each day living up to their Promise to Serve God and Their Country, to Help People at All Times, and to Live By the Girl Scout Law.
The local Girl Scouts illustrated their love for the outdoors and nature at a recent day of celebration activities. In the Girl Scout spirit of giving back, the day was topped off by a tree planting at the Historical Park, symbolic of their 100-year journey. Just as the founding members of the 1917 troop planted a seed for Girl Scouts to grow, blossom, and flourish, current members also planted something to last.
Household Hazardous Waste Event in Lantana
It's time once again for the Household Hazardous Waste Collection Event, presented by Texas Commission on Environmental Quality (TCEQ), on Saturday, April 22, from 9 a.m. to 12 p.m., at Lantana North Amenity Center, 11555 Lantana Trail.
The average household generates 20 pounds of hazardous waste each year from household cleaners and chemicals! Most homes have some old household products in their cabinets. You probably throw the containers away without giving it a second thought. They might be out of the house, but that doesn't mean they won't come back to haunt you. Chemicals found in items like weed killers, paint thinners and furniture polish taint the water supply, pollute the environment and are hazardous to humans, fish and wildlife. In addition, many toxic substances can't be rendered harmless by ordinary disposal and sewage treatment methods.
Instead of trashing everything or pouring it down the drain (which is not legal), store unwanted products in a safe place until the next Hazardous Waste Collection Day.
This HHW collection and disposal program is part of Denton County's ongoing commitment to improve the environment in Denton County and to assist residents in their desire to safely dispose of Household Hazardous Waste. Residents need to pick up a voucher at Denton County Public Works (1505 E McKinney St # 175, Denton, TX 76209) to reserve a spot at the event. The vouchers are at no cost to the residents and will be available on a first come, first served basis.
Town of Bartonville Historic Marker Dedication
Denton County proudly recognizes the Town of Bartonville with the dedication of an Official Texas Historical Marker. The marker will officially be unveiled on Saturday, April 22, at 10 a.m. at Bartonville Town Hall. The public is encouraged to attend.
The Town of Bartonville grew out of early post-Texas revolution settlements in Denton County. Denton Creek, which split into the Loving Branch and the Sharps Branch, provided fresh water to the town. Early subsistence farmers found fertile sandy soil for their crops, which included peanuts, wheat, corn, cotton and barley.
In 1881, two brothers, Bentley B. Barton (1849-1905) and James M. Barton (1840-1893) purchased 10 acres near the southeast corner of the A.R. Loving Survey. Situated along the old wagon trail (FM 407) and the crossroad between Denton, Grapevine and Lewisville, the site proved to be a valuable center of commerce. Bentley's store prospered, selling goods and milling wheat grown by local farmers.
The town was first known as "Barton's Mill," and was changed to Bartonville by 1883. With the store as its hub, the community grew with the help of founding families: Breeding, Broom, Jeter and McMakin. Under the care of its numerous owners, for 130 years, the Bartonville Store proved to be a lasting center of local commerce for the community and a landmark identifier for the town.
In 1960, to prevent annexation by the City of Irving, Bartonville residents voted to incorporate the town. The borders of the newly incorporated town made it the largest in the county, with nearly 30 square miles that included present Double Oak and Copper Canyon. In 1964, Bartonville was dis-incorporated, and in 1973, a smaller geographical town was reincorporated, with the Bartonville Store still at its hub. The store was permanently closed in 2013 but is viewed as the original cornerstone of this rural community.
Did You Know?
Construction on FM 1830 is set to begin. The project will consist of widening the roadway to provide three-foot shoulders from FM 407 to US 377, as well as the replacement of the bridge and approaches at Fincher Creek.
Utility relocations are nearing completion, with the remaining relocations expected to be complete by next month. TxDOT expects construction to start on April 10. Although the actual start date could be delayed by a few days, depending on weather, utilities, or other unforeseen circumstances, TxDOT will endeavor to have the contractor, Jagoe Public, begin construction on this date.
Construction work will begin first on the shoulder-widening portion of the project before starting on the bridge. Construction is expected to last for approximately 18 months. We appreciate your patience while we continue our efforts to provide better, safer roads for our citizens.
First Case of Zika Virus Confirmed in Denton County
Denton County Public Health (DCPH) has confirmed its first travel-associated case of Zika virus for 2017. The individual affected is a resident of Trophy Club who recently traveled to Mexico, a country with active transmission. The individual is no longer contagious, and DCPH is not currently recommending ground spraying. To date, there has been no local transmission of the disease in Denton County.
Public Health Director Matt Richardson says this case highlights the ongoing risk of travel to countries with ongoing Zika transmission. If you are traveling this spring, make sure you continue to use mosquito repellent when outdoors. Also, with warmer weather and the arrival of spring here at home, it's time to think about prevention for mosquitoes in your own back yard.
Zika virus spreads to people primarily through the bite of an infected Aedes species mosquito, a known aggressive daytime biter. Sexual transmission has also been reported in a small number of cases. The most common symptoms of Zika are fever, rash, joint pain, and conjunctivitis (red eyes). The illness is typically mild with symptoms lasting no more than seven days. DCPH advises recent travelers with Zika virus symptoms, as well as individuals diagnosed with Zika virus, to protect themselves from further mosquito bites and to practice safe sex.
Residents traveling to areas with Zika risk should be aware of current travel recommendations, which can be found at https://wwwnc.cdc.gov/travel/page/zika-information. Travelers should take steps to avoid mosquito bites while there, and continue avoiding bites after they have returned home.
All residents should take the following precautions while traveling and at home:
Drain standing water around their homes to reduce mosquito breeding grounds. Consider use of BTI briquettes (or mosquito dunks) in water that cannot be drained, such as small ponds and drinking troughs.
Be aware of mosquitoes during times that they are active: Dawn, Daytime, Dusk and evening hours.
Apply an insect repellent that contains DEET (N,N-diethyl-m-toluamide) to exposed skin and to clothing when outdoors. The Centers for Disease Control and Prevention (CDC) also recommends Picaridin (KBR 3023).
Dress in pants and long sleeves when outside and/or wear permethrin-treated clothing.
Visit the Denton County Public Health website www.dentoncounty.com/zika for additional information on Zika virus and prevention.
Connect With Us
We would love to have you connected to the county by subscribing to our newsletter. Just use this link and enter your email and you'll be up-to-date on everything that's going on in Precinct 4: http://bit.ly/2aT2XNW
And be sure and find us on Facebook at www.facebook.com/CommissionerAndyEads for the latest news in Denton County.
If you have any questions or comments, please let me hear from you. My email is [email protected] and my office number is 940-349-2801.