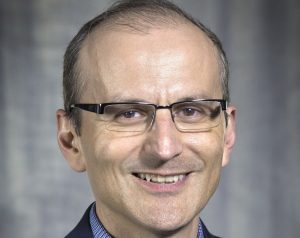 In 1981, Denton County Electric Cooperative (DCEC) employed 50 people and served 10,500 meters. The population of Denton County at the time was about 150,000, and the area looked a lot like it did in 1937, when DCEC was established to bring electricity to rural North Texas.
Today, more than 780,000 people live in Denton County and much of the farmland is growing subdivisions instead of crops. Now doing business as CoServ, we have 450 employees and serve 211,000 electric meters and 105,000 natural gas meters across Denton and Collin counties and parts of seven others.
One of the byproducts of this extraordinary residential and commercial growth is an increased demand for energy. CoServ is committed to meeting this demand, and this commitment includes #CoServ2020 – a communications initiative designed to keep CoServ Members informed about our long-term planning process, pending projects and the impact that growth in North Texas is having in our service territory.
Keeping up with the increased demand for electricity means careful planning. When CoServ identifies new capacity needs, we contact our generation and transmission provider, Brazos Electric Cooperative, to help determine potential substation sites and transmission routes. Brazos is required to follow the Certificate of Convenience and Necessity process outlined by the Public Utility Commission of Texas. (You can read more about the CCN process at CoServ.com/2020.)
In addition to monthly articles in Texas Co-op Power magazine, you'll see regular updates on our blog, website and social media channels.
Back in 1981, DCEC headquarters were located at I-35E and University Drive (where the Cracker Barrel now stands). On the side of the warehouse, next to electric co-op mascot Willie Wiredhand, were two phrases: "Owned By Those We Serve" and "Helping Texas Grow." These words have served as guiding lights since 1937 and are as true in 2017 as they were then.
If you have any questions about CoServ's long-range plans for growth or current and upcoming substation projects, please visit CoServ.com/2020.
Oscar Martinez is Director of Communications for CoServ and can be reached at [email protected]