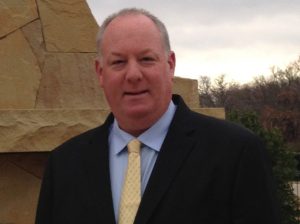 May 6, 2017 Double Oak Town Council Election
In May the citizens of Double Oak will elect a Mayor and two (2) council members. Incumbent Mayor Mike Donnelly is running unopposed. Incumbent Councilmen Dr. Ara Minassian and Steve Durbin are on the ballot along with Scott Whisenhunt, who is seeking a council seat. *Due to the Texas Secretary of State Uniform Election Calendar and Election Law, the town is required by law to go forward with our "local municipal town council election" even though Mr. Steve Durbin has passed away because the legal deadline date to cancel the election had already passed.
Double Oak voters will also go to the polls to cast votes in the Denton and Lewisville ISD Board of Trustee elections as well as the Lewisville ISD Bond Election.
Double Oak Town Hall will be an early voting site and Saturday, May 6, 2017 Election Day voting site for your convenience.
Please contact Town Secretary Charlotte Allen if you have any questions about the May 2017 Election
Double Oak Town Secretary Charlotte Allen Celebrates 15 Years
Our charming, friendly and kind Town Secretary Charlotte Allen celebrated her 15-year employment anniversary on April 8th. Everyone loves her and we all appreciate her. She is very professional when it comes to her work and ensuring town records are kept secure. She also has a softer side that loves to talk and she has been the best Double Oak Ambassador during her town career. If you are by town hall, please stop in and say hi and wish her congratulations. Thank you and congratulations Charlotte.  We all love you dearly.
From staff: Behind every successful office there is an extra special boss. Charlotte has always put her "work family" on her list of priorities as well as the town. Not everyone can call their boss "friend". We are truly blessed to work at Double Oak with such a wonderful person, Charlotte Ann Allen.
Waketon Road Widening – Drainage Improvement Project Preliminary Information
At the March 6, 2017 meeting, the Town Council approved the interlocal agreement between the town and Denton County for the Waketon Road widening and drainage improvement project. The town also approved the engineering services contract.
Engineer design plans began 2009-2010 and are 80%-90% complete
Waketon Road Widening and Drainage Improvement Project shall be from Cross Timbers Drive to Chinn Chapel Road
Engineering and utility crews will be placing survey and utility markers
Requires easements and right-of-way for drainage, sidewalks, roadway improvements and planned round-a-bout
Anticipate future public meeting during final design phase
Anticipate going out for bids Fall 2017
Anticipate construction beginning 2018 and duration approximately one (1) year
Concrete roadway construction with street curbs and gutters and storm drains with underground storm water pipes
Sidewalk path planned on the south side
Improve roadway safety, provide for sidewalk on north and improve storm drainage; the roadway width will increase (approx. 7ft each side) from current est. 22ft width to est. 36ft width
Improve from narrow 2-lane asphalt roadway to a wide 2-lane concrete road with center turn-lane
Round-A-Bout similar to the one at Dixon Ln. will be constructed at Waketon – Chinn Chapel intersection by Town of Flower Mound
If you have questions, please contact Charlie Wright, Director of Public Works, [email protected] or 972/539-9464. Check the town website for ongoing updates www.double-oak.com.
Double Oak Women's Club News
Check out the DOWC website for more information.  www.doubleoakwomensclub.com
Congratulations to the DOWC on a successful Casino Night Fundraiser Night. Upcoming events are:
High School Senior Scholarship Applications deadline date is April 7.
DOWC Adult Social BBQ on April 22 at 7 p.m. Town Hall
Town of Double Oak Homeowner Hail Damage – Roof Repair/Replacement Advisory
The Town of Double Oak and surrounding areas were hit hard with hail during the recent storm and many people suffered damage as a result. This is the perfect time for unscrupulous roof contractors to take advantage of you. As the homeowner, you need to be confident a reputable contractor is working on your property.
A permit is required from the Town of Double Oak to repair and/or replace a roof and the permit must be visible from the street for the Building Inspector.
Please be aware that fraudulent, unqualified contractors or "storm chasers," come from all over the country looking for vulnerable consumers. With resources, materials and contractors limited due to these recent storms, homeowners might try and seek a quick and easier road. Here are some things you can do to protect yourself:
Avoid door-to-door solicitors. All solicitors must obtain a permit though the Double Oak Police Department. If a solicitor comes to your door, ask to see their permit. If they are unable to provide an identification card you should call the Denton County Dispatch at 972-434-5500 to report them.
Don't sign any document until you're sure you've chosen the contractor you want.
• Avoid contractors willing to help "save your deductible," which is unlawful.
• Ask for referrals from neighbors and others you trust.
• Make sure the company actually exists by looking them up on a third-party directory, such as a printed telephone or business association directory. The number provided by the contractor may just be for show, and scam artists may even set up websites with false information about their operation.
• Check the reputation of the contractors by looking at service-referral websites such as the Dallas-area Better Business Bureau (free) or Angie's List (free information and contractor listings but a paid subscription is required to view contractor ratings and reviews). Look for a local street address, not a post office box. Check how long the company has been in business and look for memberships in local and national trade associations.
• If a subcontractor identifies as being with a large company, call the contracting company to make sure the sub is being truthful.
• Ask all contractors to confirm they have proof of general liability insurance and workers-compensation coverage. Once you choose a contractor, ask to see proof.
• Ask contractors you're considering for references to other jobs they did 12 to 24 months ago so you can determine whether the work has held up.
• Get three estimates in writing, which gives you an opportunity to check for consistency in the scope of work. Avoid bids that are either much higher or lower than the other two.
You can also visit www.consumer.ftc.gov/articles/0242-hiring-contractor… for some helpful information about hiring contractors.
If you live in a HOA please verify with the HOA regarding their requirements.
Please feel free to contact Double Oak Building Official Charlie Wright 972-539-9464 with any questions.
TCEQ – Double Oak Required Spring Newsletter – Spring Cleaning Tips
Spring weather can make a mess of your yard and our local waterways.  Here are a few tips for getting your landscape back in shape and keeping local lakes, streams and rivers clean:
Avoid putting any permanent structures in flood prone areas of your yard and try to keep those areas clear during the spring. Spring storms can create standing water and voluntary streams that wash loose dirt and debris out of your yard and into creeks and roadside ditches where they are carried downstream to local waterways.
Keep grass clippings, leaves and debris out of local streams and wetlands. Compost your yard waste or dispose of it in your street-side pick-up. Yard waste that ends up in wetlands or streams contributes to algae growth in the summer, making the water green and smelly.
Stabilize your soil and increase infiltration by planting deep-rooted native plants or trees. The roots of turf grass extend only two to three inches into the soil, giving it little ability to hang on when the water flows. Native flowers and grasses, on the other hand, can have root systems four to twelve feet deep! These deep roots anchor the plants and keep soil from washing away. They also increase the amount of water the soil can absorb, meaning that more water sinks in to recharge groundwater aquifers and less ends up in the storm drain.
If you live along a stream or wetland, it is important to maintain a healthy un-mowed buffer along your shoreline. A shoreline or stream bank planted in trees and native plants will hold the soil steady when it rains. Buffers also catch and filter many of the pollutants found in storm water runoff.
Heartfelt Thank You from Double Oak Officer Michael Wyman and Family
Officer Michael Wyman and his family sincerely thank everyone who have held them in your thoughts and prayers, sent cards and food, and made donations since the passing of his beautiful sweet wife Marsha. Michael has recently returned to duty so when you see him out patrolling please give him a wave.
Double Oak Youth News
Congratulations to Eagle Scout Jacob Smith, son of Jack and Karen. Jacob's project was to create a ¾ mile walking trail at the Lewisville ISD's Outdoor Learning Area (LISDOLA).
Congratulations to Eagle Scout Harrison Long, son of Ray and Michele. Harrison's project was to build 2 halter houses at New Hope Equine Assisted Therapy.
Congratulations to Denton Guyer High School Senior Elizabeth Donnelly, daughter of Mike and Treva. Elizabeth was recently recognized as the DFW CBS11/TXA21 – McDonald's Scholar Athlete of The Month.
Happy Easter from the Town of Double Oak!