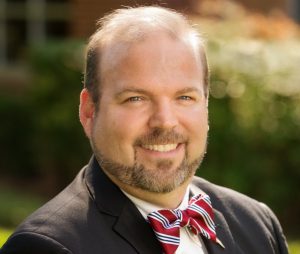 Hello Flower Mound. It is easy to see why they call election time "silly season." All of the jargon, and buzzwords are like pollen in the spring, they are everywhere. Let's take a moment to discuss facts and specifics.
When it comes to your choice for Place 3 on Town Council you have the option of a council member who has a positive track record of accomplishments, who has developed strong working relationships with town staff, neighboring municipalities, county and state governments, and someone who has worked tirelessly to prepare himself for every council meeting and vote. Or you can choose a person who has a history of making decisions based on the opinion of the last person he talked with.
Two pillars of my opponent's campaign show a critical lack of understanding how our government functions. His "bringing Town Hall to the people" and "putting technology to work" are great slogans but they really lack depth. There are many requirements that dictate that Town Council meetings be held at Town Hall. All meetings held in the council chamber, not just Town Council, are broadcast live on FMTV and streamed on the Town's website. They are also archived so you can watch them whenever you want. To move council meetings would require a duplication of existing security measures, audio/visual equipment, meeting archival system, and everything else required to hold a meeting, making it extremely costly and inefficient to have a meeting outside of the council chamber. This would put a strain on our already limited public meeting space.
Our technology initiatives are leading the way in many areas. In addition to the items listed above for town meetings, residents can choose from a vast array of automatic alerts and notifications for mobile or email. We have an active, attractive and up to date website and social media presence. The town also has many award-winning videos available on our You Tube channel. Our electronic data archive initiatives in the Town are improvements in storage space, accessibility, and labor. It is clear that our technology is already working hard for our residents.
Additionally, my opponent states that he wants to "bring in caring corporate citizens." That is a wonderful phrase, but the reality of his actions tells a different story. When he was on the Planning and Zoning Commission my opponent voted against items that would bring or keep great companies in Flower Mound. Chief among those is voting against the Stryker proposal. Stryker is one of the largest private employers in Flower Mound and he would have been comfortable in letting them move away. I am proud that I voted for the successful plan to keep Stryker in Flower Mound.
Since I have been on council, I have tirelessly worked with our Economic Development team to bring in many great companies to Flower Mound. We are increasing high-paying jobs in our town as more businesses decide to locate here. For example, our Lakeside Business District is an economic powerhouse with more than 50 businesses operating within the district. These businesses provide jobs and daytime customers to our shops and restaurants. Bringing these companies to our town is not an accident. I have worked to create an environment that is friendly to our corporate partners and individual residents as well.
Several times my opponent has stated that when he was on P&Z he would "never visit sites prior to voting on them." When you take that track record and include that he said that there should be "no more mixed use, no more commercial, and no more residential development on 2499." That is not the basis for good, informed leadership. It totally abandons the plan for our town. We have had too many examples of council candidates who were elected with this mindset and the chaos they brought to town government–we cannot afford another.
Town Council is more than just regular meetings and work sessions. It is every day working directly with residents on issues; meeting with staff and legal to understand the complexity of our codes, ordinances, and precedents; and it is meeting with applicants to address concerns. Also, meeting with people individually allows us to have a more detailed conversation, something we cannot do in a formal setting. Knowing this, I have had countless one-on-one talks and attended many neighborhood and HOA meetings to discuss issues, concerns and possibilities for our town. This provides an educated foundation for a decision to be made.
An achievement I am especially proud of, and is a great example of my work ethic and dedication to serving our town, is when we fixed the ratings of our schools on the realtor websites. I worked with private residents, the school district and town staff to fully understand and define the issue, prepare a solution, and meet with the ratings service to explain our findings and then have the solution implemented. Correcting this issue protected the property value for our homes more than just about any other action of council.
You have a clear choice for Town Council this year. One is a candidate full of jargon, buzzwords, and little substance while I am the candidate with the positive track record of working hard to do the best for all of town. When you go to the polls for the May election I want you to vote to re-elect me, Kevin Bryant, to Flower Mound Town Council, place 3.