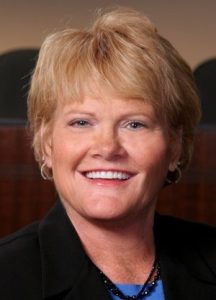 This spring has definitely come in like a lion! I know all of us who have weathered the recent severe storms are ready for it to go out like a lamb. Texas spring weather is known to be unpredictable, volatile and often severe. We are at the mercy of the weather but there are things each of us can do to be aware of the weather and stay safe.
After the last two storms some of you asked me why the City didn't call residents to notify them of the storms heading our way. Several years ago the City made phone calls to alert residents of severe weather warnings. Technology has changed since then. The City's database primarily consisted of land lines and as many of you know, most people no longer have a land line.  Storms can move so quickly that often the phone call did not or could not reach all residents before the storm hit our area. Thanks to changing technology, we do have a service that sends text message and email alerts whenever the National Weather Service issues a severe weather alert for Denton County. I encourage you to sign up to receive these alerts. Just visit www.hvpd-ewatch.com to add the contact info for you and your family.
If you're like me and a text message in the middle of the night does not wake you then you should look at other ways to be notified of severe weather. And even if you are a light sleeper, it is recommended we have more than one emergency notification tool. Our fire chief, Brad Goudie, recommends a weather radio with SAME (Specific Area Message Encoding) technology. This means the weather radio will only receive weather alerts for the area in which the radio is located. So if you travel a lot you can take the radio with you and it will work wherever you go.
All four of the major Dallas/Ft. Worth television stations have weather apps you can download and they will alert you of severe weather. And you can make sure your smart phone has alerts turned on to receive notifications. However you receive the emergency weather alert, you will want to make sure you tune in to a local media outlet for more information and of course stay indoors.
I have also heard from some folks who said they didn't hear the "tornado sirens" and still others said the sirens are what woke them and alerted them of the storm. There is a misconception surrounding the "tornado sirens." They are actually called Early Outdoor Warning Sirens (EOWS) and are meant to warn people who are outside to go inside. Once inside the person should access local media outlets for details and information. The sirens are sounded for more than just tornadoes. The City's emergency manager will sound the sirens if there is a tornado warning, a severe thunderstorm with winds in excess of 70 mph, reported hail of 1 inch or more, trained spotters have visualized a tornado or other emergencies as directed by elected officials (as in me and my fellow Council members).
As we have seen, Texas weather can quickly turn severe. Empower yourself through knowledge and as many notification tools as you can. Remember to have an emergency plan in place with your family and an emergency kit as well. You can visit the Emergency Preparedness page on the City website for tips and more information.
So now that we have had one of our first major hail storms in quite some time, many of us are in need of new roofs or repairs to our homes and vehicles. All businesses wishing to go door-to-door in Highland Village need to first have a solicitor's permit, which is applied for through our police department. Also any contractors working in Highland Village must be registered with the City and city permits are required for things such as fences and roofs. A full list is available on the city website along with the guidelines to follow as we repair the damage done by the recent storms.
I have to thank our police and fire personnel for their quick response in surveying neighborhoods and checking in with residents to ensure all were safe. The street department personnel were also in our neighborhoods removing downed trees that were in the street. This is the type of service that makes Highland Village a great place to live and we are grateful to all our employees for their commitment to the community.
Spring isn't just about severe weather. It is also the beginning of outdoor fun and we have a lot in store this year. Join us for the annual Easter Egg Hunt at Unity Park on Saturday, April 8. The hunt begins promptly at 10 a.m. so you'll want to arrive early. There will be a lot of fun activities and an opportunity for photos with the Easter Bunny.  The spring family campout is also scheduled for April 22 and 23 at Pilot Knoll Park.
On Saturday, May 6, we will be celebrating the work of our local artists at the Highland Village Art Festival. This is the third year for us to partner with The Shops at Highland Village to hold this all day art festival. You'll see local artists demonstrating and selling their gallery quality artwork. We'll also have children's activities and live music; plus we're right at The Shops at Highland Village so there are plenty of options for dining or shopping the stores. I encourage you to come by and see the beautiful art that is created by members of our community.
We have called a special election to consider 10 proposed amendments to the Home Rule City Charter. These propositions include updates to conform the language to current state laws, including the Texas Election Code, as well as language that better states and clarifies the intent of current charter language. All the details can be found on the city website at highlandvillage.org.
We cancelled the general election for city council as all candidates are unopposed. All candidates are declared elected to the specified office and will begin their official duties on May 9, 2017. The candidates are Michael Lombardo, Place 3; Fred Busche, Place 5; and Dan Jaworski, Place 7. Congratulations to these three, I look forward to working with each of them.
There is much going on in Highland Village. Hopefully we won't have any more severe weather. Please stay safe, enjoy our city, your friends and families. I look forward to seeing you at our upcoming events!