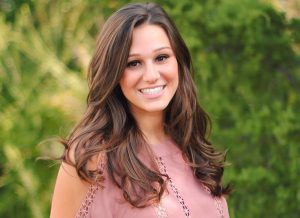 Maria Pilato has made the most of her time in Marcus High School.
A four-year member of the Marcus Marquettes drill team where she has served as Junior Service Officer and Head Service Officer, the Marcus senior is also on the MHS student council and has worked at Win Kids for three years as a Birthday Party instructor and Gymnastics coach.
"I enjoy being involved, because I love seeing others happy, especially when I know that I had something to do with it," Pilato said. "It's very rewarding. I've met so many great people and created so many new and lasting friendships."
Pilato, 17, carries a 3.6 grade point average at Marcus and said the last four years have created a number of cherished memories for her, particularly regarding the camaraderie at the school.
"There's no way to just pick one thing that I love about Marcus," Pilato said. "The main thing that sticks out in my mind are the people that I'm surrounded with every day. The teachers– especially my drill team instructors– and my friends make me want to go to school every day. I truly look forward to being at school. For being such a big school, it really feels like a close-knit family."
Pilato said if she could do anything in life it would be to work with animals and said her family is the most important part of her life.
The Flower Mound teen said that there is one major issue today that affects young people in both good and bad ways.
"Social media is a great way to keep in touch, share things with friends, family and the community," Pilato said. "However, it's relied on too much nowadays. It's become a competition, rather than actually wanting to share happy moments. It can permanently affect you in a positive or negative way."
Pilato is headed to Oklahoma State University in the fall and is undecided on her major.
Pilato's Favorites
Favorite subject: English
Person that inspires me: Alice Dack (drill team director)
Favorite food: Anything Italian
Favorite movie: Footloose
Favorite TV show: Friends
Currently reading: 1984
Favorite musical group: Rascal Flatts