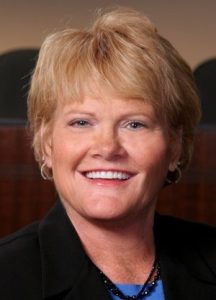 I recently had the opportunity to join with Flower Mound Mayor Tom Hayden and Lewisville Mayor Pro Tem TJ Gilmore to provide our respective State of the City presentations. Each year as the three of us share the latest information about our cities I am impressed by everything that is happening in our region of North Texas. We truly are blessed to live in such a vibrant community.
We produced a video for our presentation, picking up where we left off last year. The presentation last year told about the state of the city through the eyes of a future resident of Highland Village. This year we went into further detail explaining to the resident all the services they receive for their tax dollar. We highlighted the upgrades we have made in public safety and in this month's article I would like to provide more details about those upgrades.
Back in 2015 we contracted with Mission Critical Partners to provide an analysis of our public safety systems and protocols. That analysis prompted Council to make a major investment to enhance the safety of our community and our first responders. Last year we invested $1.1M to upgrade all aspects of our Dispatch Operations Facility, our public emergency radio system and to implement the emergency care attendant program.  This project not only involved police, fire and information services staff in Highland Village but also coordination with the Denton County Sheriff's Office and our County Commissioners.  It is departmental and regional cooperation success story.
The first piece of the project was installation of a new Computer Assisted Dispatch (CAD) and Records Management System (RMS). The new system allows Highland Village to connect with Denton County and potentially other area cities. It also allows us to better track and analyze how we service the public safety needs of our community. The CAD and RMS system we had been using was out of date and definitely needed to be replaced. We also needed to move to the new technology so we could transition to the Denton County digital radio system. The new digital radios provide much better reception for all public safety personnel. Highland Village is a small community however the varied topography of our city presented reception issues for our old system. Just this aspect of the project has significantly increased the safety and welfare of our first responders.  We are also now in compliance with new P25 standards for radio communication systems.
All of these upgrades are internal to the operations and procedures of Highland Village's public safety. The new enhancement that is the most publicly visible is the Emergency Care Attendant program. Through the ECA program we have certified our police officers to provide Basic Life Support while waiting for the arrival of emergency medical personnel who can provide Advanced Life Support.  The training was conducted through MedStar of Fort Worth and internally from our own fire department. Deputy Fire Chief Travis Nokes and Lt. Bobby Doyle coordinated the program. Our officers underwent training that provides them the confidence and competency to check vital signs, control bleeding, patient stabilization and provide special Cardiopulmonary Resuscitation (CPR). Our officers are held to the same standards and expectations which are placed on all firefighter/paramedics.  Our officers are out in the community so when a medical emergency call comes in they are often able to arrive first. With this training they can begin basic life support, communicate to the paramedics as they travel to the scene and provide comfort for the patient. These extra few minutes could be the minutes needed to save a life.
Highland Village has always put a priority on the safety of our community. Over the years our community policing philosophy has been one of the reasons we are consistently ranked as the safest community in North Texas. Highland Village hires police officers who have a commitment to community policing; this makes them a perfect fit for the ECA certification. Also over the last several years we moved from a volunteer fire department to a full-time department staffed with firefighter/paramedics to provide for the emergency and medical needs of our residents. These enhancements were the next step to improving the safety of our first responders and providing better protection and emergency medical services for our residents. I hope that you don't have a situation where you need to experience the ECA program for yourself, but if you do I believe you will be glad we've put these programs in place.
In my last article I praised our employees and their commitment to serve the residents of Highland Village. Through this project I was able to see departments working together, bringing others into their field of expertise and sharing their knowledge for the benefit of our residents.  And once again I am grateful for the opportunity to serve as Mayor of such a fine city.