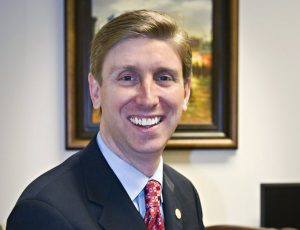 by State Representative Tan Parker
As 2017 enters its third month, your Texas Legislature is well underway for the 85th Legislative Session. The Governor has given his State of the State Address, committees have been assigned, and we are moving forward to do the people's work at the Capitol.
The State Budget
The Texas House of Representative's budget for the 2018-2019 fiscal years will address the state's critical priorities and lay out a responsible framework for meeting our needs without raising taxes.  We are creating a fiscally conservative budget that addresses key issues such as funding public education, reforming Child Protective Services, and improving mental health access.
It is not by accident that Texas continues to uphold its model economic status and has continued to grow. Texas is the 10th largest economy in the world – it's been a result of deliberate, conservative policies that have kept our state strong.  Governor Abbott recently hailed that the nation's top CEO's have once again named Texas the "Best State for Business" for the twelfth year running and also number one in the nation for capital investment.
Though Texas legislators will always be hard pressed to devise a budget that attends to every need of the state, I remain confident that the House and the Senate will again work together to appropriate funding to best serve the people of Texas.
CPS Reform
The initial House budget appropriated nearly $270 million to bring stability to the Child Protective Services (CPS) workforce, which includes higher salaries for these underpaid and overwhelmed employees. While transformation of a system most often requires additional funding, the reforms go beyond just financial investment.  The Texas House also brought with it three approaches that will invest in and help secure a much stronger CPS organization. These include strengthening Kinship Care placements, reorganizing the Department of Family Protective Services (DFPS), and transitioning to a more community-based foster care system.
As a father there is nothing more important to me than the safety and well-being of Texas children.  It's a personal passion of mine that has influenced my role as a legislator tremendously.  The state has charged CPS to do their duty in protecting children against all forms of abuse, but CPS cannot shoulder this burden alone.   We must equip this agency with the tools and resources needed to ensure children do not fall through the cracks and are afforded every opportunity to live without the fear of abuse, neglect, abandonment or worse.
But as we all know, government cannot fix this alone.  Therefore, as citizens of this state, my prayer is that everyone will do their part in saving the lives of our children by becoming better educated about the signs of abuse, being more aware of children who are in danger, and adhering to reporting suspected abuse.
Mental Health
As our state grows, so has the need to address our mental and behavioral health systems to ensure more people have access to vital services.  With an increase of about $162 million in the initial House budget, your Texas legislature is working to implement early intervention efforts, utilize jail diversion programs, and increase capacity at mental health centers and broaden access to care.  This important appropriation also includes much needed treatment for veterans including those who are suffering from post-traumatic stress disorder.
Texas Values
As a Texan and conservative Republican lawmaker, I am thankful for the traditional values that our great state was founded upon and for which we continue to fight to protect. This session, I believe that we will again make great strides towards advancing the values that we hold most dear:  protection of families, the sanctity of life, preserving the right to bear arms, a strong border security effort and the freedom to openly acknowledge and practice religion.
As the House continues to focus on critical matters, we will also strive to implement legislative solutions that reflect the Texas way of life. Whether I am reviewing the budget, addressing the State's infrastructure needs, protecting our children in the foster care system, or embodying the Texas values instilled in me, please know I remain passionately committed to the citizens of House District 63.
As always, it is a privilege to serve you in the Texas House of Representatives. If you would like to share a thought with me, please feel free to contact me at 512.463.0688 or by email at [email protected].