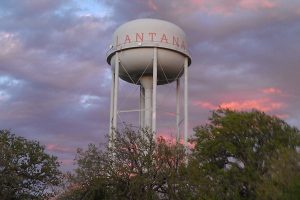 by Ashtin Slovak, Lifestyle Director
February's fantastic weather had everyone itching for springtime fun so the Lantana Community Association is gearing up for an amazing spring.
Spring Break is right around the corner and we have a great week planned. We will kick off the break with Movie on the Green, Friday the 10th at 7 p.m. Bring your blanket or lawn chairs and get comfortable for the Secret Life of Pets. Meet some amazing Lone Star natives when "Critterman" comes out Tuesday, March 14th at 1 p.m. for the Lone Star Junior Safari! Gold Landscape will be out to host Painting Pottery & Planting on Wednesday, March 15th at 10 a.m. Kiddos can paint their own small flower pot and then use it to learn about planting flowers! Our holiday Kid's Bingo was a hit in December so we are bringing it back Thursday, March 16th at 1 p.m. It is free to play and prizes will be awarded! Friday, March 17th at 1 p.m. the kids can come out for fun, food, & games at our St. Patrick's Minute to Win It Party! Don't forget to come dressed in your greenest attire! We'll finish off the week with a fun and educational program at Saturday Science on March 18th, with two sessions, one at 10 a.m. and one at 11:30 a.m.
Spring Break is just the beginning of our action packed spring. Make sure you are signed up for Community emails through www.lantanalive.com to receive upcoming event information or to check the Community Calendar. Some of the events already planned this year are the Spring Festival, the Spring Garage Sale, Movie Nights on the Green, Earth Day, the 2nd Annual Lantana Car Show, Kids Fishing and Lantana's favorite Music on the Green every weekend in May.
After a successful first annual Lantana Car Show, we are bringing this event back for year two on April 29th! Last Spring, we had over 100 cars registered for the show. This is an open class show so whether you have a classic or modern car, come on out to compete! We will award the Top 10, Best of Show and People's Choice! The 2nd Annual Lantana Car Show is open to the public and we will have door prizes, family activities and food trucks for the whole family to enjoy!
Lastly, Insight Association Management strives to offer a wide array of thoughtfully planned events for each of its communities. Please help us continue to do so by filling out a quick survey and provide us with some feedback about the events you attended last year! If you have not yet filled out the survey, please go to www.lantanalive.com to complete.
For more information about these Community events email [email protected] or visit the Lifestyle page on the Association's website, www.lantanalive.com.