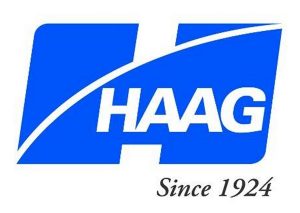 The Flower Mound Town Council on Monday unanimously approved a measure that will allow Haag Engineering Co. to relocate its corporate headquarters from Irving to Flower Mound, bringing additional tax dollars and more than 50 full-time employees.
Haag is the oldest and most-respected forensic engineering and services firm in the nation, with clients around the country, according to town officials.
Haag will take over the space at 1410 Lakeside Parkway, once Stryker Communications moves into its future expanded facilities, also in the Lakeside Business District.
The location will provide Haag with 31,508 square-feet of existing space with an anticipated opening in October.
"We are very pleased that another professional services firm has chosen Flower Mound as their home. Haag is one the leaders in their field and exemplifies one of the goals we set many years ago of making Flower Mound a place where people can live, work and play," said Mayor Tom Hayden.
"Almost 8,000 new jobs have been added in Flower Mound in the past five years and we are glad to have every one of them."
At its new corporate headquarters, Haag plans to host multiple events each year on-site, providing additional dollars for the local economy, officials said.