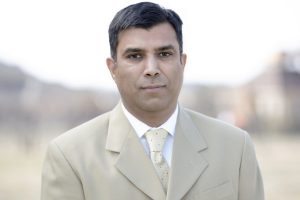 Many of you know that I have announced my candidacy for Flower Mound Town Council (Place 3) to "Bring the Town Hall to the People", "Bring Caring Corporate Citizens to the Town", and "Put Technology to Work".
With my three-family generations who have been Flower Mound citizens, I have value and respect for our Town's past, a deep love for what it is and hope for the future it can have. Flower Mound is the crown-jewel of Texas, and I want to help keep it as such. 
"Bring the Town Hall to the People":
I will engage and listen to Flower Mound's stakeholders (residents, businesses, visitors and employees) before making decisions.
Having served on the Town's Charter Review Commission and Planning & Zoning Commission, I understand the value of listening to the stakeholders, rather than relying on personal opinions, when it comes to making the right decisions to benefit the community.
Most people do not get to the Town Hall or follow the Council meeting agenda until it is too late, and these are the people who make this town a great place to live. Therefore, it is important to engage the community and bring the Town Hall to them.
"Bring Caring Corporate Citizens to the Town":
We must help in the sustainability and prosperity of the numerous existing, planned and upcoming retail businesses and restaurants, the small offices for professional practices and other similar establishments. Bringing good corporate businesses with their employees to the Town will help meet this objective.
We must be smart, creative and innovative in using our invaluable assets – available land, financial strength, location, residents and employees – to make it happen.
Our goal is to maintain the higher quality of life we are so fortunate to experience in Flower Mound.
"Put Technology to Work":
Having the right information available at the right time shortens response times and drives better decision making.
We must make Town operations more enterprise-driven; for example, by connecting the departmental dots, the Town can easily and quickly fine-tune regulations, improve the allocation of scarce resources, and forecast future needs.
Our ultimate objective is to enable the Town to anticipate and react to safety issues quickly, deploy resources effectively, be proactive with Town planning and interpret the information in its possession, from social media, from network enabled devices/sensors (Internet of Things) and other streaming sources such as Body Cams, accurately for the benefit of residents, businesses, visitors, and Town employees. 
Please stay-tuned for details on how to put this plan in action and meet my goals for the Town.
Sandeep Sharma
Flower Mound, TX