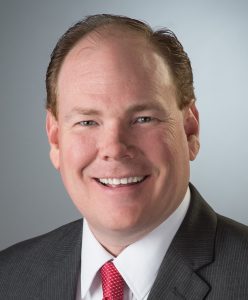 Denton County has been working with our cities and TxDOT on a creating a thoroughfare plan. This will be an important tool as we work to develop new roadways and expand existing ones. This is a public document and your input is welcome. We will be hosting a public meeting on Thursday, February 16, from ​5–7 p.m. at the Courthouse-On-The-Square ​Commissioners Courtroom, ​110 West Hickory in Denton to present the plan and receive public input. To review the draft thoroughfare plan, please visit: ​​http://dentoncounty.com/Pages/Thoroughfare-Plan.aspx
Meet Cindy Yeatts Brown, Denton County Treasurer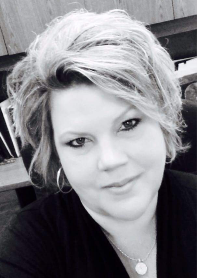 Denton County is blessed to have a variety of elected officials that work to improve our local government. This month I would like to highlight one such official, our County Treasurer Cindy Yeatts Brown. Treasurer Brown is a true innovator and continually works to improve processes and make our county government transparent and efficient.
Cindy Yeatts Brown serves as the Denton County Treasurer. She was sworn to her first term of office in January 1999 and is serving in her fifth consecutive term. Prior to being elected, Cindy had worked in the County Treasurer's office since 1986. Altogether, Cindy has over 31 years of experience in governmental treasury cash management and finance.
During Cindy's tenure, she has focused on a variety of improvements and efficiencies. One of her proudest achievements includes converting their over 1,700 employees to electronic time and attendance. She also worked to implement mandatory direct deposit and has reduced expenditures by converting to email direct deposit notifications. In addition, she and her staff have worked to automate the bank reconciliation process that allows them to reconcile all of their largest accounts within one workday.
Her office manages all aspects of payroll and time and attendance, receipting revenue, jury check issuance and disbursement, accounts payable disbursements, investments of idle county funds, and is the county banker, overseeing all banking relationships for the county.
Another proud achievement was her work on implementing the Financial Transparency website for Denton County, which has won over five consecutive years of recognition from the Texas State Comptroller. Cindy is currently working on several new electronic payment options for accounts payables. These new payment options will allow the county vendors to select a payment option that would better serve their needs rather than just receiving a check. Altogether, vendors will have three payment options to consider.
Cindy is active in her statewide County Treasurers' Association of Texas, served as their President in 2009, and voted by her piers as the 2013 Outstanding County Treasurer of Texas. With her experience, Cindy has taught educational classes to other elected officials on the position of County Treasurer, Payroll, Bail Bond Board, Electronic Timekeeping and Investments.
Cindy is native to Denton County and currently lives in Sanger. She been married to her husband Bill for 26 years. Together they have two children, Will, age 22, and Delanie, age 16. Cindy is a graduate of Texas Woman's University with a Bachelor's in Business Administration with an emphasis in Finance.
Did You Know?
Denton County's "Adopt-A-County Road" program provides citizens the opportunity to greatly impact the future of their communities, as well as the environment around them, in a positive and cost-effective manner.
In 1984, James R. Evans, an employee of the Texas Department of Transportation was alarmed by debris blowing out of the bed of a truck while driving. He was concerned about the increase in the cost of picking up litter and soon began asking local groups to "adopt" a section of highway. Today, the Adopt-a-Highway program involves nearly 90,000 groups in 49 states and 5 countries.
As cities and counties continue to experience widespread growth, we are seeing an increase in litter along our local roads throughout the state. On highways alone, one billion pieces of litter accumulate on these state-maintained road systems each year. According to the Texas Adopt-A-Highway facts sheet, it costs approximately $32 million to clean up roadside litter and debris in one year, with 90% of this cost paid for with tax dollars.
Most people are under the impression that inmates are responsible for picking up litter, but 90% of Texas roadways are picked up by private contractors and/or city and county road crews.
An adopt-a-road program is geared toward saving taxpayer dollars with volunteer labor by schools, businesses and civic organizations seeking to get involved in the community and interested in keeping local roadways clean and safe.
The benefits of such a program are two-fold. First, volunteer labor to pick up litter along segments of county maintained roads saves taxpayer money. The cost to pick up trash and other debris along the county right-of-way involves time, equipment and road crew availability.
In addition to saving taxpayer dollars, this program provides a unique opportunity for citizens to become involved within the community and with county government. In 2001, the Texas Department of Transportation conducted a "Litter Attitudes and Behavior Study." Their research revealed that the state's worst litterers are young adults between the ages of 16-24.
Getting young adults involved in an adopt-a-road program is a great way to educate this age group about keeping roadways litter-free. Research has also shown that motorists respond to seeing volunteers at work and adopted portions of roads are less littered than those maintained by road crews.
To adopt a Denton County road in Precinct 4 contact our Road and Bridge Department at 940-349-3430.
"Personal involvement has proven to be the best way to keep our roads clean. The Adopt-A-Highway program costs nothing for individual groups like businesses and civic organizations to get involved, and in return for their efforts gain public recognition."- – Billy Black, Co-founder, Adopt-A-Highway
35Express Update
Construction began on October 28, 2013.
Hardscape work continues at FM 407. The north to southbound U-turn lane will remain closed through early 2017 to complete aesthetic and decorative paving work. The south to northbound U-turn lane is now open, and the north to south U-turn lane is expected to open in early 2017.
Work continues on the ramps from northbound I-35E to Garden Ridge and from Garden Ridge to northbound I-35E.
Work to rehabilitate the original bridge Lewisville Lake Bridge continues.
Beam placement for the northbound I-35E bridge over Turbeville Road is expected to begin this month. The work will require overnight closures of the intersection. Turbeville/Hundley Road is expected to open fully in 2017. The remaining lanes will open in 2017.
The southbound I-35E entrance ramp, north of Swisher Road, shifted south on December 14. A new northbound exit ramp (459) will be constructed just north of Swisher Road in early 2017.
The Post Oak Drive bridge is scheduled for completion later this year. Crews continue work on the intersection. A new southbound exit ramp to Post Oak Drive, approximately a half mile north of the existing ramp, was scheduled to open in December. A new southbound entrance ramp will be constructed approximately a half mile south of the existing ramp. No ramps will be close during these operations.
Work continues on the new Turbeville/Hundley Drive underpass and the new Oak Drive/Lake Dallas Drive underpass. Both are scheduled for completion in mid-2017.
The northbound frontage road from Janet Court to the intersection of Lake Dallas Drive and the frontage road has closed and was scheduled to reopen in late 2016. The northbound Lake Dallas Drive exit has been temporarily relocated north of FM 407.
The southbound exit ramp to Loop 288 was relocated north about 1,000 feet on October 2, 2016.
The US 77 bridge was reopened to traffic in November. Work is now focused on reconstructing the southbound entrance ramp from US 77.
Northbound I-35E traffic shifted on new temporary pavement at the North Texas Boulevard bridge the weekend of December 9. This shift will provide additional clearance for oversized vehicles. The southbound main lanes are scheduled to shift onto similar temporary lanes by the end of the month.
There will be various nightly full closures of McCormick Street in January to demolish and rebuild the final segment of the bridge. There will be regular nightly lane closures during the month for this work.
Commissioners Court recently heard an update from AGL Constructors on the progress of the 35Express project. These are the highlights and include some helpful information for our residents:
The North Texas Boulevard bridge was demolished in April and connectivity was restored in mid-August with one lane in each direction and one turn lane. The additional lanes are scheduled to open February 20 with one through lane in each direction and two designated turn lanes in each direction. Work will continue into spring with completion of the bridge prior to UNT commencement ceremonies
North- and southbound I-35E lanes have shifted onto temporary pavement at the North Texas Boulevard bridge with four feet of additional clearance. Work has begun to remove the original roadway and construct the new mainlanes in this area. The northbound entrance ramp from North Texas Boulevard and the southbound exit ramp to North Texas Boulevard are both scheduled to open this spring, and the southbound entrance ramp from North Texas Boulevard is scheduled to reopen in February.
The southbound frontage road south of Loop 288 has been widened to two lanes. Connectivity across the Post Oak Drive bridge has been restored with one lane in each direction, and work will continue here through spring 2017. The completed bridge will have two lanes in each direction and two dedicated turn lanes in each direction.
The northbound lanes of I-35E between the U-turn by the Destiny Dallas RV Park and Post Oak Drive are scheduled to shift west into their permanent alignment in February. When this occurs, the following ramps will shift to their permanent alignment:
The exit ramp to Corinth Parkway (460) shifts
The exit ramp to Post Oak Drive (461) reopens
The entrance ramp from Corinth Parkway reopens
The exit ramp to Mayhill Road (462) shifts
Work continues on the northbound mainlanes north of Lewisville Lake and the new Oak Drive/Lake Dallas Drive intersection. The new Oak Drive/Lake Dallas Drive intersection is scheduled to open in spring and the southbound frontage road between Hickory Creek Road and Oak Drive will remain a two-way condition until Oak Drive/Lake Dallas Drive is opened.
The southbound frontage road across the Lewisville Lake bridge will open by spring. The northbound bridge is also scheduled to reopen in spring. When the project is complete:
The new Lewisville Lake bridge will carry four southbound mainlanes, two reversible managed lanes, two frontage road lanes and a 10-foot-wide bike and pedestrian walkway
The original Lewisville Lake bridge will carry four northbound mainlanes, two frontage road lanes and a 10-foot-wide bike and pedestrian walkway
Work removing the stone "fingers" from the north side of the lake will begin in February
The work on Highland Village Road at the southbound frontage road will continue through spring 2017. Removal of the temporary stone fill in the Lewisville Lake will begin this month and removal of the material at the portion of the lake south of Highland Village Road is scheduled for February. Work has begun on the new pedestrian bridge that will connect Copperas Branch Road and the Copperas Branch Park. Work on the park road and parking lot will begin in the next several months and the park is scheduled for completion in mid-2017.
The completed Garden Ridge Boulevard bridge is expected to open spring 2017 with two lanes in each direction and a turn lane in each direction
The southbound collector/distributor system between the Sam Rayburn Tollway and the President George Bush Turnpike is scheduled to open in February. The northbound collector/distributor is scheduled to go into operation spring 2017.
The reconstruction of I-35E is part of the 35Express Project, an expansion of I-35E from US 380 in Denton to I-635 in Dallas, and is scheduled to be substantially complete in mid-2017.
As always, check out the project website at www.35express.org for more detailed information and detour routes, as well as regular updates on additional lane and road closures and upcoming construction. Sign up for alerts to receive up-to-the-minute information to ease your commute. In addition, access to traffic cameras along I-35E is available.
Connect With Us
We would love to have you connected to the county by subscribing to our newsletter. Just use this link and enter your email and you'll be up-to-date on everything that's going on in Precinct 4: http://bit.ly/2aT2XNW.
And be sure and find us on Facebook at www.facebook.com/CommissionerAndyEads for the latest news in Denton County.
If you have any questions or comments, please let me hear from you. My email is [email protected] and my office number is 940-349-2801.